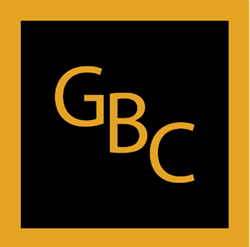 Allow us to crunch the number for you
Garden City, NY (PRWEB) July 27, 2016
GBC aims to provide an assortment of bookkeeping services instilled to help businesses with an annual revenue up to 25 million dollars manage and track their finances. GBC manages a business's bookkeeping without having to even step inside the office with their remote bookkeeping services.
While hiring an in-house bookkeeper may seem like an adequate choice, outsourcing comes with its own set of benefits. Outsourcing bookkeeping helps companies save money on payroll taxes, employee benefits, insurance and other overhead costs that may stem from hiring in-house. GBC offers many services to help keep businesses organized, such as remote bookkeeping, QuickBooks installation, troubleshooting, training, controller ship services, job costing and counselling.
QuickBooks is one of the most popular and commonly used bookkeeping software tools. Its user friendly features make it a great option for small businesses. Goodbookkeepersoncall.com is there to help you learn and prosper with this tool. The team at GBC informs businesses on the ins and outs of QuickBooks and other accounting software so that businesses can apply it to their accounting practices, putting them in a position for success.
All bookkeepers and accountants of Goodbookepersoncall.com are certified QuickBooks Professionals with up to 15+ years of experience. Whether a business requires assistance on site or remotely, GoodBookKeepers will effectively keep track of all of a business's incomes and expenses all while ensuring that clients have a complete understanding of how to properly utilize tools like QuickBooks and the responsibilities that come along with financial management.
Being that GBC is a division of Nazaire & Co., all of its bookkeepers come with an additional level of expertise in regards to accounting, business consulting, and financial management. In addition to QuickBooks, GBC's bookkeepers are skilled in Peachtree, MAS90, and Quicken bookkeeping software.
President and founder of Goodbookkeeperoncall.com, J. Ronald Nazaire, expressed his enthusiasm stating, "Because we are part of Nazaire & Co. we can provide our clients with an additional level of expertise in the accounting department." He continued, "Bookkeeping is a very important aspect of running a business, requiring a certain amount of care. Effectively managing your cash flow can be the deciding factor between success and failure. We are here to help make your business a success."
GBC provides services for small and medium sized businesses located in Long Island and the greater Tri-State area. For additional information on GBC's services, or to request a quote feel free to call at 516-717-1440 or visit Goodbookkeepersoncall.com