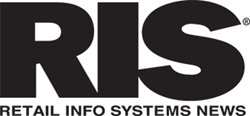 Deerfield, Illinois (PRWEB) August 02, 2016
RIS News, the source for business intelligence and insight into transformative technology for retailers, will host a live competition for technology startups at its fall conference ENGAGE! http://risnews.edgl.com/2016-engage, the retail industry's premiere conference focused on the customer experience.
The startup competition will be judged by a panel of retail experts consisting of a retail CEO, a Wall Street analyst and a venture capitalist. The competition will take place at ENGAGE! , September 7-9 at The Ritz-Carlton in Fort Lauderdale, Florida, in front of more than 100 senior-level retail industry executives.
All retail technology startups at the competition will make 10-minute pitches before the panel of experts as well as retail executives in the audience, who will also vote using digital polling technology. Each candidate will make their case as the best solution to push retail into its next phase of evolution. Candidates will be evaluated based on how significantly their solution can improve a retailer's business or radically alter the industry.
For retail technology startups who wish to submit proposals to become startup competitors click here to fill out the form.
Startups for the ENGAGE! competition are defined as being in the retail technology business less than three years, a stand-alone company, revenue less than $5 million per year, less than 50 employees, and having secured no more than two rounds of funding of less than $10 million.
"The winner of the startup competition will not only become the star of the ENGAGE! conference, but they will be featured in stories and promotions by RIS News throughout the coming year," said Joe Skorupa. "In addition, the winner will receive a list of other prizes including a unique sponsorship package with a high-profile placement at the next ENGAGE! conference, which will take place in the first quarter of 2017."
Visit the ENGAGE! websitetoday to learn more about the sessions and how retailers can make invaluable connections and learn actionable strategies to grow their businesses for continued success.
About ENGAGE!
ENGAGE! http://risnews.edgl.com/2016-engage is the conference connecting retail executives with cutting-edge technology to enable superior customer engagement. This intimate forum offers strategic and tactical learning, peer-to-peer exchange, and dialog through highly interactive sessions and networking opportunities. The event will take place September 7-9 at The Ritz-Carlton in Fort Lauderdale Florida. Retailers who want to attend the event should contact Lacey Berdella through the secure link "E-Mail Us Here" located in the contact information box next to this release.
About RIS News
RIS is the leading source for business intelligence, thought leadership and technology insight for retail executives who are rapidly adapting to market forces that are disruptive, transformational and engines for innovation. RIS helps retailers and their vendor partners connect with relevant content, exchange ideas with peers and partners, and find the best-in class business solutions and strategies that lead to smarter IT and business decision. The RIS media portfolio includes summit conferences, websites, thought leadership reports, benchmark studies and research, white papers, newsletters and special reports. For more information visit the website http://www.risnews.com.