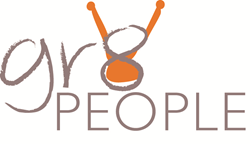 gr8 Insights provide customers groundbreaking, easy-to-use, Visual Analytics to make informed and predictive decisions regarding people and talent.
PHILADELPHIA (PRWEB) July 27, 2016
gr8 People Inc., a leader in enterprise recruiting software for Recruiting Process Outsourcing (RPO) and Corporate Enterprises, today announced the introduction of a robust analytics platform, gr8 Insights, which offers a stunning visual face on dynamic data that can blend and analyze enterprise, RPO or big data in just a few clicks, offering faster time to value and significant talent intelligence.
"We are excited to introduce an analytics platform that truly visualizes and measures the entire talent data lifecycle," said Diane Smith, gr8 People CEO. "gr8 Insights is designed to empower customers to tell their individual talent stories by giving them the ability to track, measure, and synthesize a myriad of data points across processes to optimize talent acquisition and improve performance."
Available as a core component, gr8 Insights offers powerful visualizations across the gr8 People Platform, including:
Summary Dashboards
All-in-one view that provides a 360 degree snapshot of candidate engagement, funnel throughput, process efficiency, sourcing and recruitment marketing analytics, and so much more.
Adaptive User Experience
Fully responsive dashboards and visual discovery interfaces enable users to directly interact with the dashboard. Filtering has been made intuitive, with results seamlessly cascading across filters and dashboard pages. Additionally, gr8 Insights support flexible, drill-anywhere capabilities.
Scheduled Dashboard Delivery for Busy Executives
Business users need not worry as dashboards can be scheduled and delivered by day or time via email allowing Talent Acquisition Execs on-the-go to stay informed.
One Data Source. Everything in One Platform
gr8 Insights work across the entire gr8 People Platform to enable users to quickly see and take action on their talent data -- all in one place. Available to all users, gr8 Insights stand at the ready to deliver the speed, self-service, and agility talent acquisition professionals demand.
"Our customers are demanding actionable insights as part of their recruitment strategy that go above and beyond the basic data that other providers offer," said gr8 People Chief Product Officer, Dara Brenner. "gr8 Insights not only collects and consolidates data, but also paints a bigger picture of how to avoid chokepoints that slow the hiring process, optimize investments and help you focus on finding and selecting the best talent to drive your business."
About gr8 People
gr8 People is 100 percent purpose-built to deliver the unfair advantage companies demand to compete for talent around the world. All-in-one, more powerful, but remarkably simple. It's the breakthrough platform that brings sourcing, marketing, hiring and onboarding strategies to life; significantly improving productivity, empowering the free flow of information, and driving better talent decisions faster. It's everything talent professionals need to recruit gr8. All in one place.
Learn more at http://www.gr8people.com