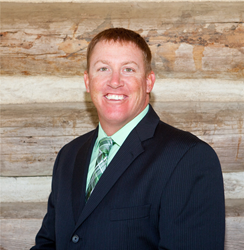 I enjoy helping others realize, achieve and exceed their goals and The Growth Coach provides me with the perfect opportunity and tools to continue living that dream.
Huntsville, TX (PRWEB) July 26, 2016
Clint Blinka has dedicated his coaching career to leading and guiding individuals and teams to be their absolute best on and off the field. Now he's looking forward to combining that experience with his passion for business through his new business and sales coaching company, The Growth Coach of The Woodlands.
The Growth Coach is the largest provider of affordable group coaching workshops in the nation, but coaches also offer one-to-one coaching services, remote coaching delivered via phone and web, and coaching for special projects as well as alternative financing, business valuation services, sales mapping and more. Clients include business owners and CEO's, management teams, sales teams and self-employed professionals among others.
The Growth Coach of The Woodlands serves Montgomery and Walker counties including The Woodlands, Conroe, Willis, Huntsville and the surrounding communities.
Blinka grew up near Pittsburgh, Pennsylvania and after graduating from high school moved to Huntsville, Texas to attend Sam Houston State University. While at SHSU he earned his bachelor's degree in kinesiology and general business as well as a master's degree in education. In addition, Blinka was on the SHSU track and field team, served as the team captain of multiple conference championship teams and was selected as one of 324 out of 360,000 student-athletes to attend the NCAA National Leadership Conference. Soon after, he married his wife, Lauren and began his teaching and coaching career at Waller High School. After 3 successful years, he was awarded the opportunity to move back to Huntsville with his family and return to SHSU as a Track and Field Coach in 2010.
"I was able to assist in coaching numerous championship teams and individuals while also working as a recruiting coordinator and student-athlete advisor. However, as our family grew and my wife chased her dream of becoming a business owner, we decided it was time for me for follow my business dreams as well. The Growth Coach allows me to continue my 'calling' of helping, working with and guiding people to be their very best. I enjoy helping others realize, achieve and exceed their goals and The Growth Coach provides me with the perfect opportunity and tools to continue living that dream," Blinka said.
As a Growth Coach, Blinka is also certified in The Strategic Mindset coaching process, which adheres to the standards, practices and policies that the International Coaching Federation has set forth in their Code of Professional Standards and Ethics.
"I have been coaching for more than a decade and, even as a sports coach, I understood that each team and every athlete achieves far greater results when the coach focuses on helping them reach goals by creating more positive and successful habits on and off the field. It's not just about the X's and O's, but about learning how to develop the habits and set priorities to promote success. The same is true in business and every other aspect of our lives," Blinka said.
The Growth Coach, founded in Cincinnati, Ohio, sold its first franchise in 2003, but its leaders have a successful 20-year track record of helping business leaders find success and balance. Today the business and sales coaching franchise is in more than 100 markets worldwide. The Growth Coach was included in Bond's "Top 100 Franchises" and recognized in Entrepreneur Magazine's "Franchise 500" and "Best of the Best," in USA Today and has been featured on FOX, CBS and NBC. The company's Strategic Mindset Process is so effective that it comes with a money-back guarantee.
"I launched this business because I want to see people achieve success while flourishing in all aspects of their lives.. Whether that means having a more profitable business, being able to enjoy more time off, managing time more effectively or lowering your stress level, we can get there," Blinka said. "Business coaching is not just for those who are seeking help or stuck in a rut, but for anyone who wants to improve, get better and achieve greater results. Even the greatest athletes in the world work with coaches because they understand that the experience, knowledge, guidance and accountability can take you to a higher level. I want to help you achieve that higher level."
For more information about how The Growth Coach of The Woodlands can help you and your business, call (936)439-5454, email CBlinka@TheGrowthCoach.com or visit http://thegrowthcoachwoodlandstx.com/.
ABOUT THE GROWTH COACH
The Growth Coach was founded in Cincinnati in 2003 and is the only pure business and sales coaching franchise aimed at driving success while balancing the lives of business owners, managers, sales people, self-employed professionals and executives across a wide spectrum of businesses and industries. The Growth Coach specializes in group workshops and individual coaching with the goal of helping clients gain greater focus and leverage to work less, earn more and enjoy more fulfilling lives. The Growth Coach is active in more than 100 markets in the United States and abroad and is always looking to expand domestically and internationally. For more information about the company or the process of opening a business coaching franchise, visit http://www.TheGrowthCoach.com.