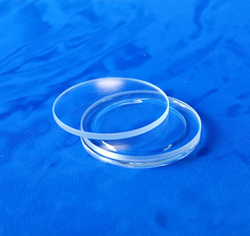 Brooklyn, NY (PRWEB) July 27, 2016
FireflySci Inc. is a world-class manufacturer of cuvettes for spectrophotometers and fluorometers. With over 50 years of cuvette manufacturing experience, FireflySci has always kept their hand close to the pulse of the spectroscopy world. Being in such close contact with their customers has allowed FFS to come up with better products and services to assist their customers with their work.
One of the latest additions to the ever growing FireflySci product line, is a line of cuvettes developed specifically for circular dichroism (CD). FireflySci's Type 19 and Type 20 are demountable cuvettes that are amazing for CD work. The term demountable means that the cuvette can be taken completely apart. The cuvettes are made from two separate pieces, a cover plate and a sample plate. All a researcher hast to is put a drop of sample on the sample plate and slide the cover slip over the top and they are good to go.
The two plate design is a great design for circular dichroism because it makes the cuvettes easy to clean. For standard cuvettes, a user has to soak, rinse, and air-dry for a proper cleaning. For a demountable cuvette, all that is needed is to take apart the cell, discard any unwanted sample and use a simple cleaning swab to wipe off the excess sample. The two plate design also makes it very safe and easy to retrieve a sample for future use.
Cuvettes that are used for circular dichroism need to have the best flatness. FFS' Type 19 and Type 20 are optimized to have the best possible flatness. Each of the cuvettes are tested with a top of the line interferometer to make sure each cuvette is perfectly flat before it leaves the factory. Visual inspections also conducted ensuring that a smooth, scratch free polished has been achieved.
Another tremendous benefit of using one of these specialized CD cuvettes is the volume size. Standard 10 mm cuvettes use a volume size of 3.5 ML which is huge when a researcher is working with a rare, expensive sample. Type 20 comes in a 0.05 mm lightpath which allows a sample size of 18 microliters. 18 ul is just a tiny drop of sample and the best part is that no dilution is necessary, which means the scientist is getting the best possible data.
The engineers at FFS are very happy with these new demountable cuvettes. They are suggesting that any lab that does circular dichroism work to buy one of these demountable cuvettes right away to help optimize their work.
For more information please visit http://www.fireflysci.com.