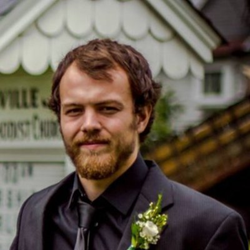 Yorba Linda, CA (PRWEB) July 28, 2016
Various biotechnology applications benefit from studies of cell-substrate interactions. A number of laboratories in the fields of biomedicine, biotechnology, and biophysics are keenly pursuing the nature of specific, receptor-ligand type interactions, and non-specific physical adhesive interactions.
The Reichert SR7500DC dual channel system, a surface plasmon resonance (SPR) instrument with unmatched sensitivity and high-quality binding data for interaction analysis, is ideally suited for these applications. Researchers can use a large-tubing diameter that allows for the perfusion of cells, and the instrument's open-design architecture accommodates ready manipulation of the SPR substrate.
Reichert Technologies Life Sciences is sponsoring a new, free educational webinar, "Use of Surface Plasmon Resonance for Probing Cell-Matrix Interactions," which will demonstrate the use of SPR for the measurement of cell adhesion interactions in varied biomedical applications, and present two examples in which the Reichert SPR system has been used for studying cells. The first example will discuss human white blood cell (HL-60) adhesion/capture by the endothelial cell adhesion molecule P-selectin. Several antibody- and recombinant protein-based controls are used to demonstrate the application of SPR for human vascular-biology research. The second example will discuss binding interactions between endothelial cells and two different extracellular matrix proteins, Collagen 1 and Matrigel.
The speaker is research assistant Michael Hill. Michael is completing his PhD in biomedical engineering at the University of Buffalo this year, utilizing the SPR data in his thesis. Michael's advisor, Debanjan Sarkar, PhD, is in the laboratory of biomaterials and regenerative therapeutics.
The free webinar, hosted by LabRoots, will be presented on September 20, 2016, at 8 am PST/11 am EST.
For full details about the event and free registration, click here.
About Reichert Life Sciences
Reichert Life Sciences' entry into the design and manufacturing of Surface Plasmon Resonance (SPR) instrumentation began in 1997 with efforts to incorporate bio-sensing technology into Reichert's core critical angle refractometer products. This technology built upon a key Reichert patent (US Patent #4,640,616) describing a digital reflected light refractometer incorporating a charge-coupled device to sense reflected light intensity over a range of angles covering a refractive index range from 1.33 to 1.52. Since then, Reichert has utilized its applications knowledge to develop a full line of SPR systems that push the limits of detection and sensitivity in label-free interaction analysis with technology that drives research from discovery to development to production. Since Reichert's first SPR device was sold in 2000, the company's equipment has been used in hundreds of published studies.
About Reichert Technologies
With more than 150 years of history, Reichert Technologies of Buffalo, New York, is a global leader in the design, development, manufacture and sale of analytical and life science instruments, ophthalmic, and medical devices. Reichert also offers laboratory and portable/field refractometers for the automotive, food and beverage, chemical and industrial markets as well as clinical instrumentation for the healthcare market.
About AMETEK, Inc.
Reichert Technologies is a unit of AMETEK Ultra Precision Technologies a division of AMETEK, Inc., a global leader in electronic instruments and electromechanical devices.
About LabRoots:
LabRoots is the leading scientific social networking website and producer of educational virtual events and webinars. Contributing to the advancement of science through content sharing capabilities, LabRoots is a powerful advocate in amplifying global networks and communities. Founded in 2008, LabRoots emphasizes digital innovation in scientific collaboration and learning, and is a primary source for current scientific news, webinars, virtual conferences, and more. LabRoots has grown into the world's largest series of virtual events within the Life Sciences and Clinical Diagnostics community.