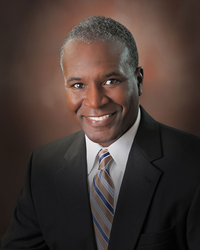 Conyers, GA (PRWEB) July 26, 2016
Patients with peri-implantitis surrounding a dental implant are now invited to receive laser dentistry in Conyers, GA and Buckhead, GA from Dr. Gordon Fraser, with or without a referral. Dr. Fraser is a trusted periodontist who utilizes the LAPIP™ protocol to gently treat peri-implantitis with minimal tissue trauma and invasiveness. Patients who develop peri-implantitis after receiving one or more dental implants are encouraged to seek treatment to avoid further complications.
Peri-implantitis is a condition that sometimes develops after the surgical insertion of a dental implant. When this condition occurs, it causes the gum tissue and the connective tissues around the implant site to become irritated and inflamed with bacteria. If treatment is not received for the condition, it can eventually lead to surgical removal and possible replacement of the implant. This can be an uncomfortable process for the patient and may be avoided by receiving treatment from an experienced periodontist. Dr. Fraser is proud to offer a painless treatment called the LAPIP™ protocol to help treat peri-implantitis. This form of laser dentistry is known for its accuracy in seeking out only diseased gum tissue while leaving healthy tissue unharmed. Treatment with the LAPIP™ protocol is done without the use of uncomfortable sutures and surgical blades.
Additional benefits of the LAPIP™ protocol include limited post-operative tenderness and tooth sensitivity. Most individuals who receive treatment with this laser-based technology are able to return to work or their other daily responsibilities within hours of completing treatment. Additionally, patients who receive the procedure rarely need more than a local anesthetic due to the gentle and precise nature of the laser technology.
Dr. Fraser urges patients with signs of peri-implantitis to schedule an appointment for laser dentistry in Conyers, GA or Buckhead, GA at their earliest convenience by calling 770-483-4469 or 800-670-0978.
About the Doctor
Dr. Gordon Fraser is a periodontist offering personalized dental care to patients in Atlanta, GA since 2002. Dr. Fraser graduated from Temple University and served as a periodontist, dental surgeon and Major in the United States Air Force. Dr. Fraser and his entire team at Conyers Denture & Implant Center, take pride in offering the latest technology and advancements in dentistry to ensure each patient receives the right care the first time. Dr. Fraser also provides experienced, professional coaching as well as courses in a variety of advanced services such as dental implants and laser dentistry at Pure Perio. These educational training programs provide doctors with the hands on experience they need to offer cutting-edge care. Doctors interested in courses at Pure Perio are invited to visit http://www.pure-perio.net or call (800) 670-0978 for more information. Anyone interested in learning more about the services offered at Conyers Denture & Implant Center or about Dr. Fraser can call (770) 483-4469 to schedule an appointment or visit his website at http://www.conyersdentures.com or http://www.Pure-perio.net.