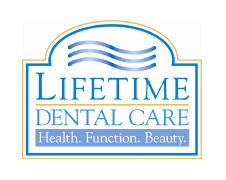 Hays, KS (PRWEB) July 26, 2016
Patients with Temporomandibular Joint (TMJ) pain or Temporomandibular Joint Disorders (TMD) are now welcome to visit highly-trained dentist, Dr. Jeffrey Lowe, for treatment for TMD and TMJ in Hays, KS and Western, KS, with or without receiving a prior referral. TMJ pain is a common condition that exhibits a variety of uncomfortable symptoms, including jaw joint pain, limited ability to chew and open the mouth, and frequent headaches or migraines. Patients who suffer from these symptoms are encouraged to receive immediate treatment by scheduling an appointment with Dr. Lowe's practice.
Jaw joint pain is a common condition affecting millions of adults, and it is often one of the first symptoms of TMD. Additional symptoms include decreased ability to open the mouth, tenderness in different areas of the face, especially around the ears, neck and shoulders, and clicking sounds when chewing or speaking. Seemingly unrelated symptoms such as frequent headaches and shoulder pain can also be indications that patients need TMJ treatment. Individuals with mild, moderate or advanced symptoms of TMD in Hays, KS and Western, KS are encouraged to meet with Dr. Lowe for treatment. If TMJ symptoms are not treated during the early stages, patients can experience more troublesome symptoms such as significant pain that makes it impossible to speak and eat, or lock jaw that causes the jaw to become stuck in one position.
Dr. Lowe offers a variety of treatment options for TMJ pain, including relaxation therapy, mouth guards, dental restorations and orthodontic treatments. The type of treatment Dr. Lowe recommends for each individual case is based on the underlying cause of the TMJ disorder symptoms.
Patients with jaw joint pain, frequent migraines and other symptoms of TMJ disorder in Hays, KS or Western, KS are now invited to meet with Dr. Lowe without a prior referral. Appointments may be scheduled by calling Lifetime Dental Care at (785) 625-7969.
About the Doctor
Dr. Jeffrey H. Lowe is a trusted general and cosmetic dentist offering individualized dental care to patients in Hays, KS. Dr. Lowe and the entire Lifetime Dental Care team are dedicated to offering the latest advancements in dental techniques and technology. Dr. Lowe values getting to know each and every patient in order to work together and develop the right treatment plan for their individual and long-term needs. Dr. Lowe graduated from the University of Nebraska Medical Center College of Dentistry, however he did not stop his training there. He has completed continuing education courses in sedation dentistry, orthodontics, sleep apnea, dental implants and TMD/migraine treatment, among other services. To learn more about Dr. Lowe or the services Lifetime Dental Care offers, visit their website at http://www.hayscosmeticdentist.com or call (785) 625-7969 to schedule a consultation.