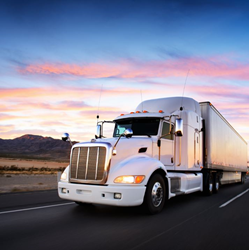 "The new inside sales team in Birmingham is expected to help take PCG to the next level by offering our financing services to a larger audience.", said the Business Development Call Center Manager, Jonathan Holly. "We have a staff of focused sales profess
Scottsdale, Arizona (PRWEB) August 09, 2016
Phoenix Capital Group, a nationally known provider of financial services in the transportation industry, has established a new business development call center in Birmingham, Alabama. The call center team will allow Phoenix Capital Group to further expand their national footprint through significantly increasing the number of independent truck drivers and fleets contacted on a weekly basis. The increased call volume will introduce Phoenix Capital Group's menu of freight factoring, equipment financing and fuel card services to more fleets. The group is under the direction of Jonathan Holly, a 25 year call center veteran.
"The new inside sales team in Birmingham is expected to help take PCG to the next level by offering our financing services to a larger audience.", said the Business Development Call Center Manager, Jonathan Holly. "We have a staff of focused sales professionals who can help smaller fleets and owner operators meet their cash flow needs. As a Call Center Director with 25 years' experience with companies like General Electric, BellSouth, Nortel, BBVA Compass, and most recently Porter Capital, I bring a vast array of skill sets that perfectly fit with Phoenix Capital Group's goals. We offer the level of service of a big company but with the flexibility and speed that is untouchable."
About Phoenix Capital Group, LLC
Phoenix Capital Group is an industry leading provider of transportation financing services for trucking companies in the United States. Headquartered in Scottsdale, Arizona, Phoenix Capital Group also maintains regional offices in Texas and Tennessee. Phoenix Capital Group offers a powerful array of transportation services including recourse and non-recourse freight bill factoring, equipment financing, fuel card programs and a free online load board service.
Additional information about Phoenix Capital Group, LLC is available at http://www.pcgfactoring.com. This Phoenix Capital Group news release and other announcements are available at http://www.pcgfactoring.com/press-release/ and as part of a Phoenix Capital Group load board at http://pcgfactoringloadboard.com/. You can also follow our news on Twitter at @PHXCapitalGroup.
Contact: Phoenix Capital Group, LLC, (623) 298-3460, or email at info(at)phoenixcapitalgroup(dot)com.