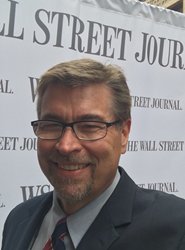 Wyoming faces severe challenges at this moment in history. We must elect leaders who have the experience, expertise and ability to address those challenges.
Cheyenne, Wyoming (PRWEB) July 31, 2016
David A. Pope, CPA and Wyoming state senate candidate today unveiled his initial package of objectives for the 2017 legislative session which, if elected, will be his first as a state senator.
"The 'Seven For Seventeen' initiative is a package of seven achievable objectives that are centered around the budget and the economy," according to Mr. Pope. "Though they may seem modest in nature, they begin to lay the foundation for changing the way Wyoming approaches both the budgeting process and growing its economy."
"First and foremost, though, is the current budget emergency," Mr. Pope continued. "We must make smart decisions about every aspect of the budget in order to weather this storm. I predict most of this next session will continue the budget battles that have been held over from earlier this year, but I feel these seven additional objectives can and should be put into place for the future."
The objectives are:
1. Create a transparent, simplified budget process,
2. Codify a ceiling for the LSRA account (The Rainy Day fund),
3. Codify acceptable uses for the Rainy Day fund,
4. Create a hierarchy for appropriations, classifying budget items by necessity, for now and for the future,
5. Require each department to create a "triage" strategy that can be implemented in future budget emergencies,
6. Codify a cohesive, multi-administration strategy for economic expansion,
7. Create Wyoming Innovators Commission to help home-grown entrepreneurs.
Detailed descriptions of the objectives can be found at http://www.davidpopewyoming.com/seven-for-seventeen.html
David Pope is a Certified Public Accountant and Chartered Global Management Accountant who is running for the Wyoming state senate in district 4. He is the senior shareholder of DAPCPA Pope & Jackson, Inc., a Cheyenne CPA firm that he founded twenty years ago. That firm started with three clients in 1996 and now serves more than 2,000 clients that operate throughout Wyoming and all 50 states.
During his career, Mr. Pope has helped hundreds of Wyoming individuals, businesses, non-profits and government entities to succeed. He has helped to save or create hundreds of jobs. He will now take this combination of experience, expertise and ability to the Wyoming legislature.