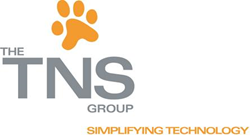 "We are anxious to elevate the already strong experience provided to our clients by increasing our available resources in New York City and the surrounding areas."
Stamford, CT and New York, NY (PRWEB) August 01, 2016
The TNS Group (http://www.thetnsgroup.com), a preeminent Managed IT Service Provider (MSP) headquartered in Stamford, CT, announced today that it has acquired Chelsea Computer (chelseacomputer.net), an established IT services firm in New York City. Both companies have come together as one united team, under the TNS umbrella, with the common goal of providing the highest level of service to their clients. The acquisition strengthens and expands The TNS Group's initiative to work collaboratively with clients to increase their profitability and revenue growth through technology.
Chelsea Computer clients will now have access to The TNS Group's support team, engineering and resources. The collective strengths of both companies will give them the ability to provide an integrated and complete range of services and technologies that are accessible to all team members to service clients across the board.
"We are thrilled to welcome the Chelsea Computer team into The TNS Group organization," said Ami Soifer, CEO and Co-Founder of The TNS Group. "Chelsea Computer's client-centric focus and technical proficiency aligns with the core values of The TNS Group. We are excited to work with the Chelsea Computer team and their clients to understand their business needs and facilitate their continued growth. We are anxious to elevate the already strong experience provided to our clients by increasing our available resources in New York City and the surrounding areas."
"Growing in a location that is not your company's primary market is not an easy task, especially when that market is New York City and your business is IT services," said George Sierchio, VP and Senior Partner at Cogent Growth Partners, LLC who led the transaction process. "However, this transaction will certainly make that effort by The TNS Group much more successful in short order and Cogent is happy to have sourced and brought the deal together for both companies," Sierchio further added.
The TNS Group looks forward to the strategic growth of the company overall and enhancing their ranking on the MSPmentor 501, through the acquisition. Last year, The TNS Group jumped 47 positions in their global ranking of the world's top 501 MSPs. This is a highly competitive process that ranks on specific criteria across all departments of the organization.
Chelsea Computer is a Microsoft® Partner, Microsoft® Small Business Specialist, Cisco® Select Certified, and Symantec® SMB Specialist. They have been servicing clients in greater Manhattan and the Tri-State area since 1988 and are a prominent force in the nonprofit sector.
"This exciting new development provides an opportunity to maximize the end user experience for clients by accessing systems and technical solutions that were not integrated into our offering, until now," said Kenneth J. Kaminski, President & CEO of Chelsea Computer. "Beyond our synergies, the similarities in our client focused approach, company cultures and commitment to best practices are in sync. Our clients should expect a seamless transition and access to a Managed IT Services portfolio to meet all of their business needs."
###
Media Contact:
Erika Ellis
The TNS Group
203-316-0112 x 111
eellis(at)thetnsgroup(dot)com
About The TNS Group
The TNS Group is headquartered in Stamford, Connecticut, with a second office located in Manhattan, and serves as a valued resource for businesses and nonprofit organizations by delivering the highest standard in IT services. We believe that technology is a viable asset that allows businesses to drive better results. We support our clients in overcoming business challenges when creating each customized solution.
Our team of dedicated, highly trained engineers and well-rounded business professionals each possess an ongoing commitment to our clients and work tirelessly to deliver superior, personalized support. Our depth of expert managed IT support services is exemplified through our ongoing achievements to maintain the highest levels of certification from our industry-leading partners. We make IT understandable, easy, and reliable.
Our clients include national businesses, companies, and nonprofit organizations headquartered in the New York City Metro Area, including Long Island, as well as Westchester and Rockland Counties, and throughout Connecticut, New Jersey, and Massachusetts.
The TNS Group
Managed IT Services
https://www.thetnsgroup.com/managed-it-services-total-care/
Cloud Solutions
https://www.thetnsgroup.com/cloud-solutions/
Strategic Guidance
https://www.thetnsgroup.com/strategic-guidance/
The Leadership Team
https://www.thetnsgroup.com/leadership-team/