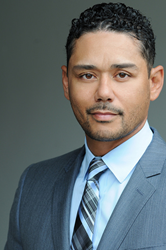 Virtual reality has the potential to transform payments, and ecommerce in particular
(PRWEB) July 27, 2016
Global payment processing provider Payscout debuted cutting edge technology at the May CNP Expo in Orlando, showcasing the integration of virtual reality (VR) and card-not-present (CNP) technologies within the ecommerce marketplace. The company's use of VR Oculus headsets to demonstrate the large-scale potential of emerging markets for entrepreneurs, investors and forward-thinking companies provided an immersive and compelling experience of what could soon be global business reality. (1)
The focus on VR as an emerging technology proved notably predictive in light of a recent report citing $2 billion invested in VR/augmented reality (AR) startups just in the last 12 months. A large percentage of that ($793.5 million) went to secretive AR startup Magic Leap thanks to Alibaba in February. (2) Alibaba, which is already working with Payscout for global payment logistics for its business-to-consumer portal, Tmall, (3) recently announced it will open its first online VR shop by the end of this month. (4)
What this means for global business is a burgeoning opportunity for virtual reality, augmented reality and mixed reality (MR) to materialize, capturing the forward-thinking investors and entrepreneurs ready to create business reality. Payscout CEO, Cleveland Brown, offers that, "One of the defining characteristics of millennial entrepreneurs is their willingness to embrace innovation and emerging technologies. (5) Virtual reality has the potential to transform payments, and ecommerce in particular."
The ways to utilize VR/AR are limitless in scope, from gaming and entertainment to industrial or medical applications, from ecommerce and CNP transactions to virtual boardroom meetings or a fully immersive shopping experience. The sudden and immense popularity of the mobile game Pokémon Go – with its AR functionality and subsequent 10% rise in Nintendo stock (6) – is an indicator that mergers and acquisitions for VR/AR, which rocketed to $849 million in the last 12 months, will continue to soar. VR/AR mergers and acquisitions are predicted to reach $1 billion by the end of 2016.
VR can best be described as a virtual universe with access granted via a headset like the Oculus Rift, HTC Vive, or Sony's Playstation VR headset. After decades of development, VR is now light years ahead of its early versions. With billions in capital, it is poised to be the next great leap forward.
AR is similar to VR in that it can be delivered through a wearable sensory device like the Daqri Smart Helmet or Epson's Moverio smart glasses. AR differs from VR in that images, text, etc. are superimposed over the real world. Mixed reality (MR) combines elements of both VR and AR, but with the added dimension that virtual objects appear to occupy a fixed position in real space or change in perspective depending on the motions of the user. (7)
Global payment service providers who employ cutting-edge technologies are expected to grow exponentially along with the VR/AR/MR paradigm shift. Brown said, "When we talk about becoming the thought leading global payment processing provider in the world, we view every decision we make as an opportunity to imagine the future of payment processing as it relates to the needs of entrepreneurs across the world."
Looking to the future, the prediction is that VR/AR/MR will dominate a market of $674 billion by 2025. (8) As an innovative, thought-leading global payment processing provider, Payscout plans to be at the forefront of these emerging technologies.
About Payscout, Inc.:
"Payscout Supports the Entrepreneurial Dream One Transaction at a Time."
Payscout is a global payment processing provider covering six continents by connecting merchants and consumers via credit, debit, ATM and alternative payment networks. What differentiates Payscout is its mission "to support the entrepreneurial dream one transaction at a time." Payscout achieves this by being a thought leader in the payments industry. Its "Go Global Now" technology platform gives merchants instant access to 100+ countries, billions of consumers and trillions of dollars. Payscout offers payment processing solutions for brick-and-mortar and ecommerce transactions, and has earned acclaim as a new-generation provider of merchant banking services, specializing in online/ecommerce retailers with a predominant proportion of card-not-present (CNP) transactions; it is one of the few providers to deliver a true global payment solution that encompasses all merchant risk verticals. Customers can access Payscout's credit card processing services via a state-of-the-art, web-based user portal and through direct interactions with highly-trained experts. In addition to supporting thousands of clients across a multitude of industries and all 50 American states, Payscout maintains global partnerships with VISA USA, Bank of America Merchant Services, VISA Europe, VISA Latin America, VISA Asia Pacific, MasterCard Worldwide, China Union Pay, Deutsche Bank, First Data and Payscout Brazil. Payscout was recognized as one of America's fastest-growing privately-held companies in 2014 and 2015, ranking #2,416 in 2014 and #434 in 2015, on Inc. Magazine's Inc. 500/5000 list. Within the financial services industry, Payscout placed #140 in 2014 and #24 in 2015. For more information, visit http://www.payscout.com.
1. Barton, J., "Virtual Reality Poised to Revolutionize Retail, Check-Out Experiences," Mobile Marketing Watch, May 27, 2016.
http://mobilemarketingwatch.com/virtual-reality-poised-to-revolutionize-retail-check-out-experiences-67162/
2. "Record $2 billion AR/VR investment in last 12 months," Digi-Capital, July, 2016.
http://www.digi-capital.com/news/2016/07/record-2-billion-arvr-investment-in-last-12-months/#.V5DWz8CDGkq
3. "Payscout Announces Partnership with Alibaba Group," Payscout, September 10, 2015. http://www.payscout.com/index.php/news/comments/press28
4. Chhatwal, Rohit, "Alibaba to Start Virtual Reality Shop by the End of the Month," Seeking Alpha, July 13, 2016. http://seekingalpha.com/article/3988213-alibaba-start-virtual-reality-shop-end-month
5. "The Role of Company Culture for Aspiring Entrepreneurs," Home Business, July 20, 2016.
http://homebusinessmag.com/management/leadership/role-company-culture-aspiring-entrepreneurs/
6. Wagner, Kurt, "What is Pokémon Go and why is everybody talking about it?" recode.net, July 9, 2016. http://www.recode.net/2016/7/9/12132748/what-is-pokemon-go-game
7. Johnson, Eric, "What are the differences among virtual, augmented and mixed reality?" recode.net, July 13, 2016.
http://www.recode.net/2015/7/27/11615046/whats-the-difference-between-virtual-augmented-and-mixed-reality
8. Sharma, Rakesh, "Virtual Reality Will Be a Billion Dollar Business (FB, GOOG)," Investopedia, December 2, 2015.
http://www.investopedia.com/articles/investing/120215/virtual-realityaugmented-reality-markets-set-explode-future.asp