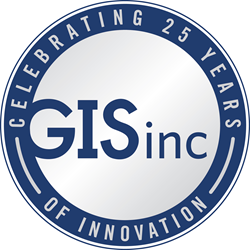 Birmingham, Alabama (PRWEB) July 28, 2016
Geographic Information Services, Incorporated (GISinc), attends the National Alliance of Preservation Commissions' (NAPC), Forum 2016 in Mobile, Alabama from July 27th – July 30th in support of the launch of their Survey Collector Application for field surveying of historic buildings.
As a proud partner, GISinc has helped the City of Alexandria, Virginia along with the State of Virginia and the National Park Service (NPS) to conduct a field survey of historic buildings from the 18th and 19th centuries. The City has now partnered with the NPS and NAPC to continue enhancing the application with additional functionality. The partnership makes the application more widely available to other States and agencies to ensure and safeguard historic sites for the next hundreds of years
"GISinc is proud to have teamed up with NAPC to develop and deploy this meaningful historic structure survey solution. We are humbled to be part of the much anticipated roll-out of this solution at the 2016 Forum in Mobile, Ala. Congratulations to all that have supported the project", Kevin Stewart, Managing Partner, State and Local Governments.
As the NPS celebrates 100 years of service, they celebrate their achievements while seeking partnerships to plan for the future.
"NAPC is proud to be a part of this innovative project, which harnesses the power of GIS technology for field survey. We are particularly excited that GISInc, our consulting technology team, has designed a survey application which is accessible to everyone, enabling professionals and volunteers alike to document their communities", Matt Halitsky, NAPC Chair.
GISinc continues to implement, deploy, and support award-winning applications for state and local governments.
GISinc, celebrating 25 years in GIS, is an employee-owned company located in Birmingham, Alabama, with offices throughout the United States. GISinc has a passion for delivering customer driven location technology solutions to federal, state and local governments, and commercial organizations. For more information, please visit http://www.gisinc.com, or call (205) 941-0442.