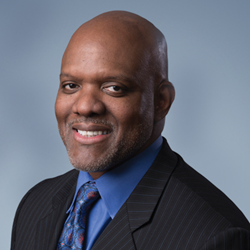 Hollywood, FL (PRWEB) July 29, 2016
MedicFP announced today that four-time Wisconsin Governor and former Secretary of the U.S. Department of Health and Human Services Tommy Thompson joins Ruben J. King-Shaw Jr., former Chief Operating Officer and Deputy Administrator for CMS, and other national healthcare leaders to create an innovative solution to fight healthcare fraud. The team of nationwide experts, which also includes Phil Johnston, former New England Administrator for the U.S. Department of Health and Human Services, and Matt Kennedy, who served in numerous roles in the Obama Administration, work as key advisors to MedicFP in the creation of a biometric point of care solution that will significantly reduce medical identity theft and phantom billing in healthcare.
"With improper payments amounting to over $300 billion annually across the U.S. healthcare system, we knew the system would be unsustainable without effective interventions," said King-Shaw. "We believe this new fraud prevention solution will dramatically reduce the occurrence of fraud for Medicare, Medicaid and commercial payers, and provide much needed protection to both patients and providers."
"This week, the Justice Department charged three individuals with a $1 billion Medicare Fraud scheme in Florida. In the future, healthcare payers who utilize our solution will be able prevent this type of fraud from occurring and protect victims from the serious consequences of medical identity theft," said MedicFP's CEO Wendell Elms.
MedicFP's fraud prevention solution is the first point of care technology that ensures patient identity and presence before medical care is delivered. Payers and providers now have access to a solution that will "disrupt" fraudsters and change the landscape of today's healthcare system.
About MedicFP
MedicFP is a healthcare technology company that has developed the first point of care solution that prevents healthcare fraud before it occurs. Working in collaboration with some of the nation's healthcare experts, they have created the next generation of healthcare fraud prevention that can not only save the healthcare system billions of dollars, but can also facilitate patient safety by protecting patient identity and medical records.