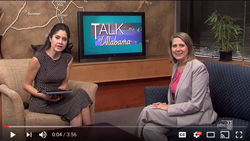 We give them the tools to deal with the challenges that managers face.
Birmingham, Alabama (PRWEB) July 27, 2016
In the past, organizations would hire an individual to be a leader and another individual to be a manager. Because companies today are running much more lean, managers are expected to both manage processes and lead people. Meshing those two skills sets together is a challenge for every manager. "Today, managers have to set direction for the organization and get everyone on board with where the organization is going," says Covert. Managers are expected to be innovative and come up with solutions before problems arise.
One of the biggest challenges facing managers today is the multi-generational workforce employed by many organizations. A manager may need to have the skills necessary to work with both baby boomers and millennials and everyone in between. This requires a special set of people skills.
More than ever, managers need to have accountability skills. With record numbers of millennials entering the workforce, learning to hold this younger generation accountable is a challenge many managers have never faced before. The millennial generation also craves instant feedback. Simply giving the yearly performance reviews of the past is no longer effective with this new breed of workers.
There are three areas that, when nurtured, can lead to more engagement within an organization:
The Manager-Employee Relationship
"One of the things that we strive to do is to strengthen the relationship between manager and employee," says Nancy. Studies have shown that this bond between employees and managers leads to higher engagement levels from employees and a greater impact on an organization's bottom line.
Creating Pride in the Organization
What the organization does to provide value to the community and how the manager communicates that value to the team. The team needs to know that they play a role in adding value to the community where they live and work.
Belief In Senior Leadership
Often trust has been broken by senior leadership by layoffs, etc. Building back that trust and belief in the leadership and thus the organization will lead to higher levels of engagement.
Dale Carnegie's Leadership Training for Manager's program will help in all three of those engagement areas.
"Things have to be done quicker, with fewer resources and with higher quality results," says Covert. "We give them the tools to deal with the challenges that managers face." In the Leadership Training for Managers Course, individuals will work on skills like delegation, building motivation, running meetings, and all the tools that a manager needs to be successful. For more information, visit birmingham.dalecarnegie.com or call 205-444-5011.