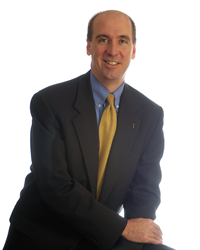 Our very future depends on our ability to unlearn old habits and learn how to embrace change.
Philadelphia, PA (PRWEB) July 28, 2016
Today, global futurist and eternal optimist Jack Uldrich will take the stage at the Energypath 2016 Annual Conference at Penn State University. He will deliver his keynote, "Foresight 20/20 the Ten Trends Transforming Tomorrow and How They Will Impact Energy."
Speaking as a futurist, Uldrich says, "The world is at a pivotal point regarding developing sustainable energy. Creating, harnessing and promoting technologies like battery technology, Artificial Intelligence, even Blockchain and collaborative consumption will have a tremendous impact on the industry in the coming years."
He continues, "Asking more questions is also going to be important. Questions like, 'How do we become smarter in using these technologies that deplete our natural resources?' It's the old but wise mantra of reduce, reuse, recycle."
What makes Uldrich an optimist when it comes to the future of sustainable energy? He says, "The optimism stems from a belief in our (humankind's) ability to unlearn old, obsolete habits and having faith in our ability to learn more efficient ones. It comes from believing that not only can millions of people start slightly shifting their behavior to consume less energy -- they will change those habits, as they begin mindfully embracing technological advances and renewable resources. Our very future depends upon it."
"Jack is known the world over for his assessment of renewable energy and technological trends and their effect on our society," said John Costlow, president and CEO of SEF. "We are glad to welcome such a distinguished thought leader as our keynote speaker, and are excited to have him share his insight into the future of renewable and sustainable energy practices."
Uldrich is a former naval intelligence officer and previously served as the director of the Minnesota Office of Strategic and Long-Range Planning. Leading Fortune 100 corporations, venture capital firms, and state and regional governments on five continents utilize his expertise on a regular basis.
He has delivered keynote presentations and workshops for Power South Energy Cooperative, American Public Power Association, San Diego Gas & Electric, the Southern California Gas Company, Southern Company, Northwestern Energy, the Wabash Valley Power Power Association, the National Rural Electric Cooperative Association, Idaho Power, and Northwestern Energy, among others.
Parties interested in learning more about Jack Uldrich, his books, his daily blog or his speaking availability are encouraged to visit his website.