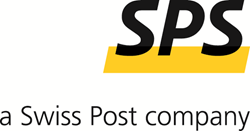 "As a Director of Training and Organizational Development for SPS, I have a responsibility to rethink our traditional structure of how we empower employees to meet client needs and what they need to do to remain competitive in a rapidly changing world."
New York, NY (PRWEB) July 28, 2016
Swiss Post Solutions, a world-class provider of outsourcing services and industry employer of choice, joined a panel of Human Resource experts at a recent conference hosted by JobsFirstNYC and the Young Invincibles, two highly established employment assistance organizations. Chief People Officer, Russ Cusick represented SPS on the panel, which also included hiring executives from other companies and organizations.
The "Adapting to the Future of Work" Conference convened employers, employer intermediaries, trade associations, local philanthropic organizations and young prospective employees to address how businesses can adapt to advances in technology, changing economic trends and demographic shifts by creating cost-effective talent development processes for young employees.
The conference allowed industry leaders to share innovative strategies that are being used to increase both business productivity and young people's access to meaningful employment opportunities. The event facilitated discussion among professionals about how to respond to the unprecedented challenges that young employees face in today's workforce.
"As a Director of Training and Organizational Development for SPS, I have a responsibility to rethink our traditional structure of how we empower employees to meet client needs and what they need to do to remain competitive in a rapidly changing world," said SPS' Paul Ortega on the conference.
SPS' executives shared how the company's employee screening, onboarding and training processes have allowed it to remain a leader in the development of people within the outsourcing industry, which enables SPS to boast a 98% monthly employee retention rate. SPS' ability to adapt its methods to attract and retain top employees has provided the company with a notable competitive advantage.
Russ Cusick, SPS' Chief People Officer, spoke at the Conference on behalf of SPS. He has been in the outsourcing and staffing industry since 1998 and oversees the company's Human Resources and People Services. A true advocate for job applicants and employees alike, Russ has been recently awarded a Gold Stevie Award as HR Executive of the Year, and under Russ' direction, the SPS North America People Office was awarded a Bronze Stevie Award as HR Department of the Year through the 2016 American Business Awards.
Contact SPS to learn more about SPS' people-based solutions, and how they can work for your business.
About SPS
Swiss Post Solutions (SPS) is a leading outsourcing provider of solutions for paper-based business processes and innovative services in document management. SPS' 7,500 employees support business clients in the areas of insurance, banking, legal, higher education, telecommunications, media, retail, energy supply and travel & transportation in the digital transformation. Part of the Swiss Post group, SPS is headquartered in Zurich and Berne (Switzerland) with an active presence in all important international economic regions.
Swiss Post Solutions (SPS) North America (NA) offers a comprehensive suite of business process outsourcing solutions and document management services including the transformation of key business applications from paper to digital documents, enabling improved workflow and enhanced efficiencies. In the field of outsourced office services, SPS NA leverages its focus on process innovation to provide mailroom management, managed print services, reprographic services, IT helpdesk support, front office and reception services. Headquartered in New York City, SPS NA has offices in Los Angeles, San Francisco, Chicago, Washington DC and Toronto, and operates secure document processing centers in Long Island City and Toronto.