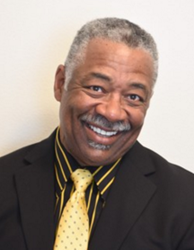 Vicksburg, MS (PRWEB) July 27, 2016
Dr. Kenneth Nash is currently accepting new patients with or without referrals to his practice, Nash Family Dentistry, for implant supported dentures. These innovative dentures provide a lasting, low-maintenance solution to tooth loss and many related health problems. People who visit Dr. Nash for implant supported dentures in Vicksburg, MS, can also expect a highly functional and cosmetically convincing replacement for their missing teeth.
Rather than relying on adhesives, implant supported dentures are affixed to a set of dental implants, which are rooted directly in the jawbone like natural teeth. This placement ensures the customized prosthesis never slide out of place. Dr. Nash is proud to use the latest in implant technology to make implant supported dentures a more viable option even for patients with low jawbone density. In many cases, he can give patients fully functional implant supported dentures in Vicksburg, MS, over the course of just two procedures.
Implant supported dentures offer numerous unique benefits for people with missing teeth. These dentures support a healthy, varied diet and help patients enjoy better confidence while eating and speaking. The implants that anchor the dentures also help prevent jawbone density deterioration, which is an irreversible process that normally begins after teeth are lost. By maintaining healthy bone density levels, implant supported dentures can spare patients from a sagging or prematurely aged facial appearance. The stabilization of bone density also ensures that patients can continue using their dentures without refitting or resizing.
Dr. Nash invites patients who would like to learn more about replacing their missing teeth with implant supported dentures in Vicksburg, MS, to schedule consultations promptly, since bone density loss and other oral health issues may affect a person's ability to receive dental implants. To request appointments, patients may directly call Nash Family Dentistry at (601) 634-1812 or visit the practice website at http://www.vicksburgdentist.com.
About the Practice
Nash Family Dentistry is a general practice offering personalized dental care for patients in Vicksburg, MS. Dr. Kenneth Nash and his team provide patients with the latest in dental technology in a comfortable and welcoming environment. Dr. Nash offers a variety of services including laser dentistry, dental implants, and cosmetic dentistry services, among others. To learn more about the services offered at Nash Family Dentistry please visit the website at http://www.vicksburgdentist.com or call (601) 634-1812 to schedule an appointment.