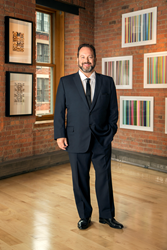 "Since founding TOWN in 2010, it was my goal to create a best in class fully integrated real estate services platform. My purchase of the firm is the highest expression of commitment to our success, vision and future."
New York, NY (PRWEB) July 27, 2016
Andrew Heiberger has purchased Joe Sitt's equity position in TOWN Residential and all affiliated entities including TOWN New Development, TOWN Marketing & Leasing, and TOWN Commercial. Heiberger is the sole owner and continued CEO of the firm.
With undisputed success, TOWN Residential specializes in luxury residential sales; leasing; the marketing, sales and leasing of property developments; commercial and retail with seamless execution of best-in-class customer service by a team of more than 500 Representatives and professionals located in seven offices throughout the city.
"Since founding TOWN in 2010, it was my goal to create a best-in-class fully integrated real estate services platform. We have enjoyed incredible success, and today's transaction is the highest expression of my commitment to our vision and future," said Heiberger. "I would be remiss if I did not acknowledge Joe for his contributions to TOWN over the years. I am thrilled that our latest venture concluded amicably and to everyone's satisfaction."
Through the end of the second quarter, the firm successfully transacted more than $1.225 billion in total sales and leasing volume which is comprised of 593 sales transaction sides and 1,735 leasing transaction sides, representing a 9.6% increase in the total number of closed transactions over the same period last year. The data reflects New York City business only.
Among the completed are several notable transactions year to date:

TOWN Residential successfully transacted 50 properties over $5 million, with 13 of those transactions exceeding $10 million, and 5 surpassing $20 million
TOWN Residential completed 97 rental transactions over $10,000/month, with 44 of those transactions exceeding $15,000/month, and 25 surpassing $20,000/month
TOWN New Development, under the leadership and management of industry veteran Shlomi Reuveni is considered by the City's leading developers as the prime high-end sales and marketing partner. With design-forward and record breaking projects among their many credits, the team is expertly leading the sales and marketing efforts for 212 Fifth Avenue, a conversion of a prewar masterpiece that will undoubtedly become Downtown's most coveted address; Brooklyn's newly launched 159 Thompkins and 280 Saint Marks Avenue which achieved over 70% sold in the first few months; 52 Wooster a boutique luxury condo project in Soho; and Circa, Upper West Side's most stunning new addition designed by FXFowle.
TOWN New Development's upcoming projects include two high profile Upper West Side projects that will total an estimated 50 prime homes; 126 unit corner project at 300 West 122nd Street; new estimated 60 story 303 East 44th Street; a large scale 49 story condo tower in the East 40s; a newly constructed boutique condominium on East 81 Street on the Upper East Side, as well as a large prewar conversion project in a most coveted location in Brooklyn.
Town Marketing & Leasing - under the direction of Jamie Reimer, Vice President of Design and Development; Elanna Jochimek, Vice President, Operations; and Gia Williams, Project Manager - has over 2,000 apartments in active lease-up, maintenance and consulting. The group recently achieved the highest rental price per square foot in a non-doorman building above 59th Street at the fully leased Allen House; leased 172 Montague in just 90 days; in just over 7 months successfully leased over 96% of 20 Exchange's new 221 unit inventory.
Under the direction of accomplished industry leader Jonathan Butwin, Director of Commercial Sales and Leasing and retail titian Lori Shabtai, TOWN Commercial has successfully completed transactions in office leasing, retail leasing and investment sales – expertly representing tenants, landlords, buyers and sellers alike. In just 18 months, the team has grown to almost 20 agents, and has successfully closed approximately $1.5 billion in deal volume.
Exemplifying professionalism and integrity, TOWN's core business is led by industry veterans: Itzy Garay, Executive Vice President of Sales and Leasing; Ari LeFauve, Managing Director; Ryan Fitzpatrick, Managing Director; Juliet Clapp, Managing Director; Gary Lacy, Sales Director; Melissa True, Managing Director; Dan Marrello, Leasing Director; Larry Goldblatt, Leasing Manager; Dorothy Sexton, Managing Director; Karen Gastiaburo, Sales Director; Julia Miller, Sales & Leasing Manager; and Danielle Hamburger, Sales and Leasing Manager.
In 2015, the firm successfully transacted more than $2.7 billion in total sales and leasing volume – surpassing 2014 record totals and marking a more than 30% boost over the same time last year. Within the year, the firm completed over 1,150 sales transaction sides, and over 3,200 leasing transaction sides with an average price of approximately $2,000,000 and $5,000 respectively.
Among the firm's five year highlights:

More than $8.5 billion in total sales and leasing volume which was comprised of more than 15,750 transactions
Successful sale of 50 trophy penthouses
Sale of more than 175 townhouses – with over 80 in Brooklyn alone
The firm's significant sales and leasing growth has been matched by innovative initiatives and transformative relationships.
The highlights of just the past 18 months include:

In an unprecedented collaboration, TOWN Residential and South Florida's pre-eminent Fortune International Group joined forces to create the most powerful New York/Miami alliance. During Art Basel 2015, TOWN and Fortune collaborated in creating more than 20 experiences for over 100 Town Representatives including a tour of more than 25 prime developments, Island properties and sky-high luxury homes.
TOWN Residential formed a strategic partnership with the industry leading data provider UrbanDigs to provide the firm's Representatives with the most comprehensive real time market information available.
On an ongoing basis, TOWN Residential expands The Astor Room – the firm's industry-leading professional development platform. Programming extends beyond professional development into lifestyle, wellness and spirituality.
My Town, a first-of-its-kind lifestyle magazine provided a unique view of New York City through a fashion lens. Acknowledged across industries, readers were captivated by nearly 200 pages of comprehensive editorial coverage and visually stunning images of the people, trends and moments that define New York City.
Through TOWN Experience, a dynamic first of its kind initiative that brings the brand into real time, TOWN sponsored and participated in cutting edge events including leading art fairs; culinary showcases; top industry insider events; and important philanthropic initiatives.
Central to the success is the firm's Operations and Corporate Team which includes: Jacqueline Pestana, Director of Operations; Michelle Schneider, Controller; Kimberly Santoriello, Assistant Controller; Sylvia Ang, Listings Manager; Lina M. Viviano, M.A., J.D., Director of Professional Development; Jared Cohen, Director of Marketing; Lori Levin, Director of Communications; Luis Guevara, Director of Technology; Lisa Heiberger, Facilities Director; and Breanne Turner, Office of the CEO.
"What has been accomplished over the past five years has been tremendous and is just the beginning. Our clients and customers can expect continued innovation and trendsetting with the highest level of authenticity, transparency and uncompromising ethical standards," added Heiberger.
About TOWN Residential - http://www.townresidential.com
Founded in 2010, TOWN Residential has cemented its position as New York's foremost luxury real estate services firm with an exhilarating foundation and seamless execution of best-in-class customer service by an unparalleled team of more than 500 Representatives and professionals strategically located in seven prime offices. TOWN Residential specializes in luxury residential sales; leasing; the marketing, sales and leasing of property developments; commercial and retail.