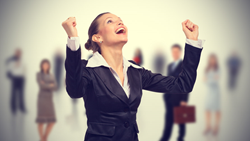 Don't just hire anyone, hire the best hire for the job. - Andrew Parker
(PRWEB) July 29, 2016
Best Hire Career Fairs is hosting another free Dallas job fair on Thursday, August 11th. It will take place from 11am to 2pm at DoubleTree by Hilton Hotel Dallas Market Center, 2015 Market Center Blvd Dallas TX 75207.
The event will have jobs available in sales, customer service, business administration, information technology, hospitality, management, medical, marketing and education.
Job Seekers will have the opportunity to get hired on the spot. Job seekers interested in finding a job or advancing their career, should attend this event.   
For those that are in search of a job or tired of sending resumes that go nowhere, don't worry. Dress for success, update your resume then head on down to the Dallas Job Fair. Here, participants will seek employment from the top employers in the city. These employers are the people who decide who gets hired. Those who participate will get a chance to market themselves to companies as the best candidate for the job.
If you are an employer looking to hire, give Best Hire Career Fairs a call there is limited space available. 714-495-2428
Featured Companies include: Farmers Insurance, SCI, Allies in Service, New York Life, Silver Leaf Resorts, US Border Patrol, Teleperformance, ISG, Asher College, Colorado Christian University, Professional Progressions, ITT Tech, Solar City and many more.