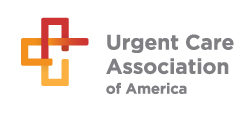 NAPERVILLE, Ill. (PRWEB) August 01, 2016
For busy, working parents, getting the family ready for back-to-school activities can be time-consuming, expensive and, at times, overwhelming – leaving little room for error. To start this school year off on the right foot, families should be ready for anything when it comes to health and wellness. Neighborhood urgent care centers are the best way to prepare for the school year, and a great resource for unexpected injuries and illnesses.
"There is no way for a family to predict the future, but having a plan in place can make emergency and immediate medical needs less stressful when they arise," said Steve Sellars, MBA, President of the Urgent Care Association of America (UCAOA). "Most urgent care centers are equipped to provide a wide-array of on-the-spot services for a variety of minor illnesses and injuries when families need it most."
How To Be #UrgentCarePrepared
As schedules get busier, it is important to have key healthcare information on hand just in case the unexpected happens. UCAOA wants families to be #UrgentCarePrepared this school year and compiled a few helpful tips to keep families-on-the-go healthy and happy:
•Get vaccinations and physicals early so the paperwork is ready before classes and activities begin.
•Identify healthcare options in the area to handle sudden illnesses or injuries near the school, home and work.
•Make sure to identify healthcare resources that offer hours convenient for the family's schedules.
•Confirm what insurance is accepted at the local healthcare providers ahead of time.
•Review the range of services provided to understand all the options.
Get To Know Urgent Care
With walk-in, after-hours and weekend availability, urgent care offers convenient access to a healthcare professional on a busy schedule.
"Whether it's for vaccinations, sports physicals or other wellness activities, it's important for families to have a high-quality healthcare option that is comprehensive and affordable," said Sellars. "Urgent care centers are designed with busy schedules and tight budgets in mind, making sure non-emergency health concerns are taken care of faster than seeing a primary care physician, at a fraction of the cost of an ER visit."
Urgent care offers a lower-cost healthcare option for families concerned with the increasing cost of healthcare. In fact, many insurance options feature lower patient co-pays for urgent care service than treatment in an emergency room, making urgent care the more affordable option for immediate but non-emergency, non-life threatening situations.
Busy parents can visit http://www.whereisurgentcare.com/ to find their nearest urgent care center.
About the Urgent Care Association of America
The Urgent Care Association of America (UCAOA) is a membership association for urgent care health and management professionals, clinics and those who support the urgent care industry. UCAOA provides educational programs in clinical care and practice management, has a monthly Journal of Urgent Care Medicine and maintains an active online presence and member community for daily exchange of best practices. UCAOA provides leadership, education and resources for the successful practice of urgent care for its members. For more information visit http://www.ucaoa.org.
# # #