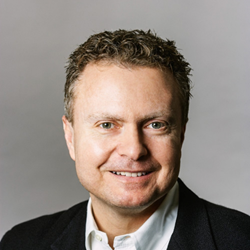 "Average confidence among Silicon Valley venture capitalists had a small uptick in the second quarter of 2016 as belief in the impact of venture-financed technology innovations led by determined entrepreneurs remained strong," said Mark Cannice.
SAN FRANCISCO, CA (PRWEB) July 28, 2016
The Silicon Valley Venture Capitalist Confidence Index® registered 3.60 on a 5-point scale (with 5 indicating high confidence and 1 indicating low confidence) for the second quarter of 2016. This quarter's index measurement edged higher from the previous quarter's index reading of 3.54.
This is the 50th consecutive quarterly survey and research report, providing unique quantitative and qualitative trend data and analysis on the confidence of Silicon Valley venture capitalists in the future high-growth entrepreneurial environment. Mark Cannice, department chair and professor of entrepreneurship and innovation at the University of San Francisco (USF) School of Management, authors the research study each quarter.
In the new report Cannice writes, "Average confidence among Silicon Valley venture capitalists had a small uptick in the second quarter of 2016 as belief in the impact of venture-financed technology innovations led by determined entrepreneurs remained strong. Concerns over valuations, particularly in light of a soft exit market, restrained sentiment." For example, Dan Lankford of Wavepoint Ventures detailed, "I am seeing a number of interesting deals that have innovative business models as opposed to core technologies. We seem to go through cycles where core technology advances (faster/cheaper processors/communications/storage, etc.), and then have a period of developing business models that leverage those capabilities." Ajay Chopra of Trinity Ventures responded, "There is a slight moderation in the venture environment because of global economic uncertainty, but there is so much capital flowing into the venture asset class that innovative entrepreneurs will not have difficulty raising financing rounds."
However, caution persisted surrounding aspects of the entrepreneurial environment. Gerard van Hamel Platerink of Redmile Group projected, "The shake-out will likely continue for another year as valuations get reset to a new normal.  Prudent investors with plenty of reserves will be able to take advantage of the situation, but some will likely fall short." Venky Ganesan of Menlo Ventures noted he is, "long-term bullish, short-term cautious."
Cannice concluded the report writing, "As current macro environmental and financial market uncertainties temper the near term return potential of some venture-backed firms, the transformational effect of the Silicon Valley entrepreneurial ecosystem continues to spawn new technology innovations, new business models, and new industries."
To review the complete report, please visit https://www.usfca.edu/management/svvcci