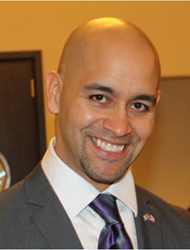 Traffic Will Never Be The Same
Menifee, California (PRWEB) August 10, 2016
Menifee SEO Expert by George Near To Expand Its Business Into The City Of Menifee, California
Menifee SEO Expert- a division of Internet Media by George Near, an established digital marketing agency, is excited to expand into Menifee, California. George Near is all set to offer life-changing services to business in Menifee. Menifee SEO Expert is growing their business in Menifee because of the recent growth and investments in the city. George Near-CEO recently joined the Menifee Valley Chamber of Commerce and is equipped to support the Chamber and offer his services and guidance to its members.
[California] dated July 27th, 2016- George Near recently announced that they are going to expand their agency to the City of Menifee, California. With this expansion, the company has unveiled its plan for supporting local business owners; assisting them in growing their business. Current services are; search engine optimization (SEO) strategies, mobile-friendly website testing, page-speed website testing, social media management, and Wi-Fi hotspot platform.
In today's times, it is important to indulge in internet marketing activities like SEO, social media, on and off page SEO, and more. Menifee SEO Expert is one of those local companies that have skilled marketers on board who are well-versed with the art of internet marketing and carrying out the right kind of campaigns to service your business.
George Near has had a successful streak so far. The agency recently joined the Menifee Valley Chamber of Commerce, and he is happy with the kind of success he has managed to achieve in such a short period. To push business to the #1 position in Google, it is vital to ensure that they indulge in the right kind of marketing.
With so many different definitions of marketing, it is a little hard for a layman to grasp the details and scope of this cutting edge information; This is why George Near decided to help business owners who are looking to push their business to the very top of Google's search engine. The competition is increasing every day, and unless one makes it a point to indulge in the right kind of marketing, it can be hard for them to stay in business and compete.
Those who want to know more about how Menifee SEO Expert by George Near is clinching success and assisting the clients in maximizing their internet reach and Return on Investment (ROI) should make it a point to check out their website. One can view the services they provide to get an idea of how they can be of help. On this site you will find a "Discovery Form" that will give you a 10-14 page SEO score of your business website.
About Menifee SEO Expert:
With a prolific track record, Menifee SEO Expert is an established agency that has been helping people get the right number of traffic/visitors and increase their reach and presence in the world of internet. With the best marketing methods, the company helps its client get higher traffic and greater visibility.
Contact Information: Menifee SEO Expert (a division of Internet Media by George Near)
Contact Person: George Near
Contact Number: 951-456-1910
Email-id: MenifeeSEOExpert(at)gmail(dot)com
Website: http://www.georgenear.com/Menifee-SEO-Expert
Address: 26025 Newport Road, Suite # A-485, Menifee, CA 92584