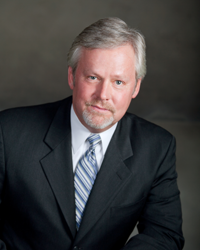 Tom brings an unmatched level of experience and innovation to our clients working in China
ROCHESTER, NY and SHANGHAI, CHINA (PRWEB) July 28, 2016
D4, a leader in eDiscovery managed services, information governance, and computer forensics, announced the selection of Tom Groom as Managing Director, China.
A 25-year eDiscovery veteran, Groom is among an elite band of professionals to earn the highest certification as a Certified Analytics Expert in kCura's Relativity®, a best-in-class eDiscovery review platform, and is unsurpassed in this area of expertise in Mainland China. Groom's expertise in analytics workflows and predictive analytics provide invaluable support for clients involved in investigations, cross border trade disputes and eDiscovery.
"Tom brings an unmatched level of experience and innovation to our clients working in China," said D4 CEO John Holland. "Tom is uniquely positioned to leverage sophisticated solutions on behalf of our clients and drive D4's growth in the Asia-Pacific region."
Groom has been a Vice President at D4 for eight years and has been recognized for outstanding performance and innovation. He is an international thought-leader in complex, high-risk predictive analytics and eDiscovery protocol disputes. Groom has supported cases involving mergers and acquisitions, antitrust, securities, environmental, patent infringement, product liability, cross border trade disputes, and internal and regulatory investigations.
"D4's international expansion is driven by our clients, and as an information engineer I'm honored to support their evolving needs in China," Groom said, "The market response to D4's arrival in the region has been very exciting, and it's a privilege to bring D4's unique combination of experience, service, and solutions to mainland China and the Asia-Pacific Region."
Groom holds two Computer Science/Engineering Degrees, four certifications from kCura and two from Microsoft/Equivio in addition to his many awards from IBM and D4. Contact D4's China office for more information.
About D4, LLC
D4 is a leading International provider of managed data and discovery services to law firms and corporations. D4 was one of the first providers to offer an eDiscovery Managed Services solution, which launched in 2011. The company's state-of-the-art data center and global operations are complemented by electronic discovery and litigation support offices throughout the world.
D4 offers full-service capabilities with local infrastructure to support litigation, investigations, compliance and other legal matters worldwide. Depth of staff, experience and innovative technology allow the company to provide first-class performance worldwide. D4 has achieved kCura's Orange-level Relativity Best-in-Service recognition for 5 years in a row. D4 has been recognized by Inc. Magazine as one of the fastest-growing private companies in the US for five consecutive years. Visit http://www.d4discovery.com for more information.