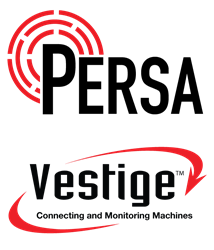 Charlotte, NC (PRWEB) August 02, 2016
The Vestige Group, a Charlotte-based GPS company, has created a new wireless-based GPS device and platform solution called Persa to improve mobile employee's safety.
Persa is a Positional Engine Responsible for Security and Analytics. Combined with the Activity Tracking Platform, Persa creates a solution that improves the safety of the mobile workforce. Persa allows mobile workers such as social workers, realtors, house keepers, or anyone that is outside the employers four walls and providing a service in an unfamiliar location to covertly request assistance. These workers face the unknown every day, but with Persa and the Activity Tracking Platform by The Vestige Group, they have a lifeline while performing their job.
At the push of a button mobile workers can contact their employers and/or Vestige's 24/7 call center to alert emergency services when they are in distress. Persa uses GPS satellite technology to pinpoint the location of workers in distress as well as record worker location and activity. Persa is compact, light weight, can be concealed in a purse or backpack, or worn on person making it easy for mobile workers to have it available at all times.
"We set out to design a simple, convenient tracking solution that a person can wear on his or her clothing to increase personal safety while at the same time enabling employers to track each worker's activity as never before. The device had to be easy to use and needed to work in nearly any environment," said Matt Lyons, CEO of The Vestige Group.
Vestige's activity tracking solutions are not only useful for worker safety. Persa, or one of the other available targeted devices combined with the Activity Tracking Platform, offers efficiency solutions for a multitude of mobile worker applications. Companies with field service technicians can use Vestige's products to track their vehicles and workers outside of their vehicles to ensure efficient use of time and resources.
To learn more about Persa or other Vestige GPS products, please visit persa.safety.vestigegps.com and/or http://www.vestigegps.com or contact:
Matt Lyons, CEO
3701 Arco Corporate Drive, Suite 475
Charlotte, NC 28273
704-321-4960
matt.lyons(at)vestigem2m(dot)com
####