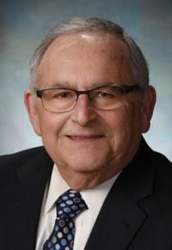 WARNER ROBINS, Ga. (PRWEB) July 28, 2016
Advanced Core Concepts, a small business provider of engineering, technical and programmatic support to the U.S. Air Force and other federal customers, is proud to announce the firm is ISO 9001:2015 certified. Thus, Advanced Core Concepts possesses a quality management system with well-defined processes that can consistently provide services that meet customer needs and expectations. Such certification also means that Advanced Core Concepts is committed to enhancing customer satisfaction through the application of this management system and possesses processes for continual improvement and assurance of conformity to customer, statutory and regulatory requirements.
The International Standardization Organization (ISO), an independent, non-governmental international organization, developed ISO 9001:2015 titled "Quality Management Systems – Requirements." However, TÜV Rheinland, an independent external certification body, conducted the rigorous auditing necessary to assure that Advanced Core Concepts' services met the standard's specific requirements.
"We are excited about this important achievement," says Irv Zaks, chief executive officer of Advanced Core Concepts. "We believe it shows our customers and teaming partners that Advanced Core Concepts is able to provide high-quality services that effectively contribute to the important missions we serve."
Zaks adds, "I am proud of our entire team. Without their hard work and dedication, receipt of ISO 9001:2015 certification would not have been possible."
About Advanced Core Concepts
Advanced Core Concepts is an innovative small business dedicated to providing high-quality services to the U.S. Air Force and other federal government customers. The company currently provides engineering and professional services, information technology solutions, acquisition support, logistics and sustainment support, and security engineering solutions to clients in the military and civilian market segments. For more information, please visit http://www.advancedcoreconcepts.com.