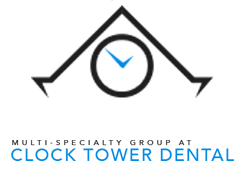 Franklin Square, NY (PRWEB) July 28, 2016
Drs. Michael Kelley, Ramin Rayhan, Richard Nejat and Scott Siegel are now pleased to announce that they are accepting new patients for dental implants whether or not they have a referral. The entire team at Clock Tower Dental Associates, located in Franklin Square, New York, understands that living with missing teeth can cause significant effects on patient's daily lives, confidence levels and oral and overall health, which is why they specialize in placing leading implants.
Patients in need of dental treatment from a periodontist, orthodontist, oral surgeon or general dentist in Franklin Square, NY, can visit Clock Tower Dental Associates, a respected and highly-trained group of multi-specialty dental professionals who strive to offer the most advanced and minimally-invasive care in their field. This team has received training in the latest modern tooth replacement techniques and utilize effective technology to provide each patient with customized treatment to meet their needs.
At Clock Tower Dental Associates, each member understands the toll missing teeth can take on the health of a patient. Teeth are often lost due to genetics, trauma, gum disease and gum recession. When this happens, the teeth no longer stimulate the jaw bone which leads to bone loss and degeneration. After enough bone density has been lost, a patient's facial structure will begin to change. However, this process can be stopped and even reversed if an implant takes the place of that missing tooth. When a dental implant is placed, it begins to act just like a regular tooth, stimulating the jaw bone and signaling new bone growth to provide proper support for the structure.
Dental implants provide significant benefits over other popular treatments. They are long-lasting, preventing additional costs of replacement or adjustments, and have the ability to last a lifetime with proper maintenance. Implants are also firmly affixed in the mouth, so patients do not have to adhere to dietary restrictions, or worry about clicking or slipping while talking and eating, as with other alternatives.
Patients in need of an experienced team in Franklin Square, NY, to replace their missing teeth with cutting-edge dental implants can call Clock Tower Dental Associates at (516) 308-9969 to schedule a personalized consultation. More information about Drs. Kelley, Rayhan, Nejat or Siegel or their advanced technology can be found at http://www.clocktower-dental.com.
About the Doctor
Clock Tower Dental Associates is a multi-specialty dental office providing personalized care to patients in Franklin Square, NY. The doctors at Clock Tower Dental Associates pride themselves in using state-of-the-art technology and providing a one stop dental office that cares for the entire family. To learn more about the doctors at Clock Tower Dental Associates or the services they offer, visit their website at http://www.clocktower-dental.com or call (516) 308-9969 to schedule an appointment.