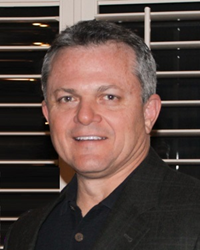 The addition of Maplytics technology to the StratusLIVE CRM solution creates powerful insights through visual data representation.
(PRWEB) July 28, 2016
StratusLIVE, LLC announced a new partnership with Inogic for the integration of their Maplytics™ software to provide comprehensive mapping and geo-analytics features within StratusLIVE for Fundraisers, built on Microsoft Dynamics CRM 2016.
Maplytics™ provides mapping, appointment planning, route optimization, territory management, data analytics, and many more map-related features. This functionality, integrated to all entities within StratusLIVE for Fundraisers, allows nonprofit organizations to quickly visualize location-related information and explore real-time data to better serve their constituents.
"We're thrilled to offer this exciting new functionality to our nonprofit clients," said Jim Funari, co-founder and CEO of StratusLIVE. "Nonprofits are looking for ways to more quickly and accurately engage constituents. The addition of Maplytics technology to the StratusLIVE CRM solution creates powerful insights through visual data representation. These new insights will prove greatly beneficial to fundraising, event planning, marketing, and donor service professionals."
Maplytics™ adds additional functionality to StratusLIVE's existing CRM solutions. These new features include:

Proximity search featuring color coded pushpins, heat maps, data export, and more
Compatible on desktop, tablet, and mobile platforms for access on the go
Launch from familiar entities such as contact, account and lead records, and can be used to create custom views and marketing lists.
Find a local meeting place with constituents using the points of interest locator feature
Leverages live maps for seamless, uninterrupted geo-spatial rendering of constituent data
Design a multi-stop route that includes a wide variety of location-based functionality
Locate multiple potential donors in a single geographic area in order to maximize efficiency
Identify and mobilize volunteers, donors, and staff to assist with live events and location-based programs
"As a major gift officer, there are times when you want to plan an in-person visit to your high value constituents," said Brett Meyer, Director of Product Management at StratusLIVE. "Maplytics lets users launch the map from a single constituent and see all other nearby constituents plotted on a single map. You can even create appointment records once you find those constituents, which can then be completed as the call log."
Meyer continued, "Maplytics will also greatly assist in the creation of event invitations using its radius search functionality. Imagine being able to find all constituents within a specific radius of your event venue."
About StratusLIVE, LLC
StratusLIVE is a leading provider of cloud-based solutions for nonprofit organizations. The StratusLIVE for Fundraisers suite features enterprise-class relationship management, online fundraising, business intelligence, and analytical marketing capabilities, natively integrated with the commercial Microsoft Dynamics CRM platform. StratusLIVE is headquartered in Virginia Beach, Virginia, with offices throughout the United States. For more information, visit http://www.stratuslive.com.