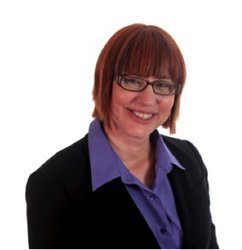 (PRWEB) July 28, 2016
Please welcome the newest member of the Coffee News® USA Head Office! Michelle Geaghan is a bilingual Franchise Developer, who will assist Coffee News in the growth of International sales.
Michelle specializes in improving efficiencies and effectiveness of global customer service and sales teams. She comes to Coffee News with a unique background in adult education of foreign languages (primarily English/Spanish) from the University of New Mexico.
Following graduation, she moved to Miami, FL to launch a 25-year career focused on business-to-business corporate sales with Motorola. Later, a Maine pharmaceutical laboratory moved her to Maine to manage operations of its three divisions. In addition to corporate work, Michelle has actively worked with entrepreneurs in training them on business planning, reorganization, the effective use of customer relationship databases and public speaking/presentations in global arenas.
Michelle is also a graduate of Dale Carnegie Public Speaking, Leadership, Communications and Sales programs. She is currently working on her Master's Degree at Thomas College in Educational Leadership. She keeps active in various Spanish and community-focused nonprofits. On weekends Michelle enjoys the theater, gardens with her husband, takes long walks with her dogs, and listens to her favorite tango and samba tunes.