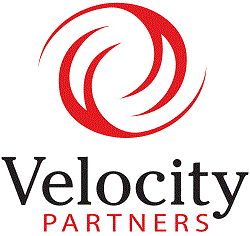 relentless commitment to continuous improvement
Seattle, WA (PRWEB) August 01, 2016
Velocity Partners has taken significant steps in growing its support staff to better serve nearshore outsourcing clients. In the current quarter, they will add three new roles in order to improve our service delivery capabilities and increase employee satisfaction.
Agile Coach: Velocity Partners is adding its first agile best practices expert in South America, complementing Principal Agile Evangelist Bob Galen in the U.S. While Bob's primary focus is to directly help Velocity Partners clients, the new Agile Coach will mentor and support its nearshore software development teams as well. Its first South American agile coach will be based out of the Medellín, Colombia development center.
Learning Specialist: Velocity Partners has recently developed and implemented a new professional development strategy that leverages technology, leadership, and company culture. As part of this effort, it has hired a Learning Specialist, based in Buenos Aires, to drive the program forward across all its nearshore outsourcing centers. Velocity Partners is excited about the positive impact this new program will have on all its employees.
IT Process Specialist: Velocity Partners is excited to announce the hiring of an IT Process Specialist, based in Buenos Aires, who is responsible for managing technical processes and applications for both Velocity Partners and its clients. In addition, this person is managing the implementation of security standards - primarily COBIT and SOC 2 – and enhancing DevOps capabilities.
Velocity Partners believes these three new positions strengthen its foundation of delivering excellent nearshore software development services, while maintaining our focus on lean operations and principles.