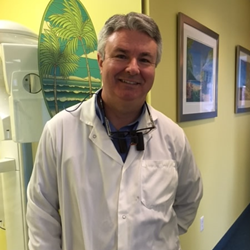 Cortland, OH (PRWEB) July 28, 2016
New patients with dental fear are now invited to receive sedation dentistry in Cortland, OH, from respected dentist, Dr. Joseph Bedich, without first receiving a referral. Sedation dentistry is also available for patients who may not express excessive levels of fear, but who may want to have the most relaxing dental care experience possible. Those who are interested in learning more are encouraged to speak with Dr. Bedich or a member of his staff at his state-of-the-art practice, The Center for Progressive Dentistry.
Dental fear is surprisingly common among both youth and adults. Oftentimes, severe dental anxiety and fear are the direct result of a traumatizing dental experience that happened when the patient was a child. Dr. Bedich seeks to help patients feel more comfortable and less anxious during treatment by offering different types of sedation dentistry in Cortland, OH. Depending on the patient's age and their level of fear, Dr. Bedich will choose a method of sedation that will best meet their needs and ensure a pleasant dental treatment experience where they can receive the care they need. When nervous patients receive sedation, they are easier to treat and remain calm and relaxed throughout the procedure.
The types of sedation offered by Dr. Bedich include IV sedation, nitrous oxide, oral sedation, and deep sedation. IV sedation is administered to the patient intravenously and provides a state of comfortable relaxation. Local and topical anesthetics are applied directly to the treatment site before the procedure begins. They block the nerves and ensure a more comfortable experience for the patient. Oral sedation is typically taken approximately one hour before the scheduled appointment. Deep sedation involves putting the patient to sleep with the help of a dental anesthesiologist so they feel and remember nothing about the procedure.
Patients with dental fear are encouraged to schedule an appointment with Dr. Bedich for sedation dentistry in Cortland, OH. Appointments can be made by calling The Center for Progressive Dentistry at 330-615-1598.
About the Doctor
Dr. Joseph D. Bedich is a general dentist in Cortland, OH offering personalized dental care to patients. Dr. Bedich understands the importance of learning the most cutting-edge techniques, which is why he has taken over 2,000 hours of continuing education in a wide variety of services including sedation, implant dentistry, sleep apnea, cosmetic dentistry and head and neck pain management. To learn more about Dr. Bedich or the services he offers, visit his website at http://www.adazzlingsmile.com or call his office at (330) 615-1598 to schedule an appointment.