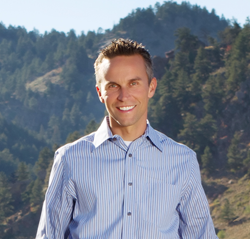 We've employed a unique data-driven approach that allows marketers to better understand the complete behaviors and interests of active people.
Huntington Beach, Calif. (PRWEB) July 28, 2016
Dispatch, an active lifestyle marketing agency, has broadened its approach thanks to new leadership, a strategic new agency partnership and a unique new data-driven approach for brands in virtually any category to be more relevant with active people.
With over half of the U.S. population currently active and knowing that percentage is steadily increasing, Dispatch is combining its decade of knowledge of active consumer behaviors with real-time data. This new approach will help brands attract the active lifestyle consumer, build deeper relationships with that consumer via their shared interests, and drive purchase consideration.
Helping lead the agency's new approach is digital marketing veteran, Dirk Shaw. As Dispatch's new partner and chief strategist, Shaw brings more than 20 years of marketing experience from leading brands and agencies such as Vignette, Ogilvy and "Team Detroit," WPP's cross-agency digital marketing team for Ford Motor Company. Shaw will focus on developing fully-integrated, participatory marketing platforms for Dispatch's clients that are concepted around big data.
To help facilitate the data capture, Dispatch has formed a partnership with real-time digital marketing software company, Wayin. Founded by technology pundit, Scott McNealy, Wayin's platform gives marketers the power to tap into a broad range of creative and metrics-driven data in order to create compelling digital experiences to help tell stories, capture first party data and engage users more interactively.
"For the last decade, we've been helping the world's leading active lifestyle brands engage with and reach more active people through a traditional marketing approach. With Shaw joining Dispatch and facilitating our alliance with Wayin, we've employed a unique data-driven approach that allows marketers to better understand the complete behaviors and interests of active people," said Dispatch founder and CEO, Eric Doyne. "With our expanded capabilities, we're now implementing new integrated campaigns for Dispatch clients including Honda, Dainese, Liv Cycling, Michelin, Shimano and the Ski Lake Tahoe resorts."
"There are more active people than ever and we need to leverage big data to understand the nuances in behaviors across Gen Z, millenials, Gen X and boomers simultaneously to help our clients grow participation and create authentic stories," noted Shaw. "The more you can relate to the people you're trying to reach, the more authentic and creative you can be for your clients. That is a principle Dispatch operates by and as an active person, I look forward to integrating with our team who collectively share the same passion for its active clients' industries.
Dispatch just published an analysis of social media conversations around the brands, sponsors and riders involved in the 2016 Tour de France, effectively showcasing Wayin's real-time data visualization with Dispatch's prowess in experiential and social marketing. Click this link to view the analysis: http://www.dispatchco.com/tour.
About Dispatch
Dispatch connects brands with active people through integrated strategies, ambassador programs and storytelling. The agency represents some of the world's leading brands in their respective industries: Michelin, Giant Bicycle, Bell Helmets, Shimano, Honda, AGV Helmets, Dainese, Traeger Grills and the eight Ski Lake Tahoe resorts. Comprised of marketing professionals who not only represent the lifestyle but also live the lifestyle, the Dispatch team operates in the epicenters of active people: California, Colorado and Idaho.
###