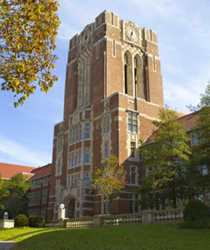 Tampa, Fla. (PRWEB) August 02, 2016
The Lung Institute will host a seminar at the University of Tennessee in Knoxville on August 9 to inform people with chronic lung diseases on the benefits of stem cell therapy for lung disease. Jack Coleman, Jr., M.D., will lead the presentation, explaining how autologous stem cell therapy helps people with lung disease, including chronic obstructive pulmonary disease (COPD), pulmonary fibrosis and emphysema. After the presentation, seminar participants can receive a free consultation with Dr. Coleman to discuss their candidacy for stem cell therapy for lung diseases.
Dr. Coleman is the medical director of the Lung Institute clinic in Nashville, Tenn. The Lung Institute celebrated its three-year anniversary in May. With five clinics in Nashville, Tampa, Scottsdale, Dallas and Pittsburgh, the Lung Institute has treated over 2,500 patients.
According to a recent white paper, 82 percent of Lung Institute patients who participated in a study reported an improvement in their quality of life after receiving stem cell therapy from the Lung Institute. A portion of those patients received a pulmonary function test, and of those tested, 48 percent saw an improvement of 10 percent or higher in their pulmonary function scores.
COPD is the third-leading cause of death in the United States, claiming around 120,000 lives annually. People who have been diagnosed with COPD often feel stigmatized, and, according to a publication in the Western Journal of Nursing Research, COPD patients, in addition to suffering from a sense of guilt, often feel that they are held responsible for their own illness by others, including healthcare providers. Some believe the stigma associated with COPD has slowed the progress of research for a cure. Traditional treatment options had remained unchanged for several decades, until now. Stem cell therapy for lung disease is perhaps the greatest advancement since the advent of the lung transplant.
If you're in the Knoxville area, https://lunginstitute.com/event/knoxville/08-09-16/ to register for the seminar on August 9 at 2:00 pm. The seminar is held at the UT Conference Center, located at 600 Henley Street, Knoxville, TN 37902.
About the Lung Institute
The Lung Institute is a leading medical provider of regenerative cellular therapy for lung diseases such as chronic obstructive pulmonary disease (COPD), pulmonary fibrosis and interstitial lung disease in the United States. To date the organization has treated over 2,500 patients, 82 percent of which report an improved quality of life. Founded in 2013 in Tampa, Fla., the Lung Institute currently has clinics in Nashville, Tenn., Scottsdale, Ariz., and Pittsburgh, Pa., and Dallas, Texas. For more information, please visit http://www.lunginstitute.com or call (800) 382-8095.