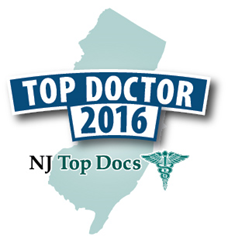 Scotch Plains, NJ (PRWEB) July 29, 2016
Drs. Jonathon Stillman, Bonnie Cheng, and Steven David of North Jersey Gastroenterology have recently been reviewed and approved as NJ Top Docs.
The gastroenterology professionals at North Jersey Gastro are pleased to welcome new patients to their practice. They want all of the patients to be informed decision makers and fully understand any health issue they face. All of the professionals at North Jersey Gastro maintain the highest levels of accreditation and pursue ongoing education to stay abreast of the latest trends in gastroenterology.
North Jersey Gastro offers a full array of gastroenterology services to help patients maintain a healthy digestive system. Some of the services offered include: Colonoscopies, Flexible Sigmoidoscopies, Upper Endoscopies, Endoscopic Ultrasounds, Endoscopic Retrograde Cholangiopacreatography, Wireless Capsule Endoscopies, 24 Esophageal manometry testing. They also have an infusion center.
North Jersey Gastroenterology is conveniently located in Wayne, New Jersey. For more information and locations, visit NJG's online profile here: http://njtopdocs.com/nj-doctors/north-jersey-gastroenterology/
About Us
NJ Top Docs is a comprehensive information resource of Top Doctors, Dentists and Hospitals. We are profiling over 900 Healthcare Providers and have made it convenient for you to find them.
NJ Top Docs allows patients to "meet" these providers online before making their appointment.
For more information, visit http://www.NJTopDocs.com.
You can also follow us on Facebook – Twitter – YouTube