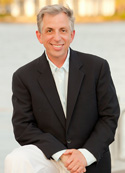 (PRWEB) July 29, 2016
Facial plastic surgeon and Ear Nose and Throat Specialist Dr. Michael Schwartz announced that Palm Beach Face in Palm Beach, Florida, would offer the new FDA-approved Kybella non-surgical treatment for the elimination of chin fat. This revolutionary and injectable treatment effectively dissolves unwanted fat under the chin.
Kybella is the first and only FDA-approved non-surgical treatment that improves the appearance of a double chin. Double chins can be caused by aging, weight gain and genetics.
Kybella was approved by the FDA in 2015, and became available as a cosmetic injection in June 2015. The procedure is an alternative to liposuction or surgery for removal of the fat causing a double chin.
The naturally occurring molecule deoxycholic acid helps to break down and absorb fat and is the active ingredient in Kybella. When the Kybella medicine is injected into the fat below the chin it breaks down the fat cell membranes and permanently destroys unwanted chin fat. Once these cells are destroyed they are unable to store or accumulate fat.
Men and women of all ages are ideal candidates for Kybella treatments which entail a 15-20 minute minimally invasive office procedure. The most common side effects are mild and include swelling, bruising, numbing and tenderness around the injection sites. Downtime is not required, and the procedure is considered very safe.
Each treatment session involves a series of small injections. You and your Doctor will decide how many treatments you need. Two to four treatments scheduled a month apart is the standard schedule for the procedure. No re-treatment is required once you have achieved the results you are looking for.
The parent company of Kybella allows only a select number of board certified physicians with extensive experience in cosmetic injections to offer this exciting new procedure.
Dr. Schwartz offers an array of other injectable treatments which can be found here, and he limits himself to only treatment of the face so he is very qualified to conduct this procedure.
Dr. Schwartz is certified by the American Board of Facial Plastic and Reconstructive Surgery and the American Board of Otolaryngology. He is also a diplomat of the American Board of Otolaryngology. Dr. Schwartz has over 24 years' experience as a facial plastic surgeon and is trained in the latest cosmetic technologies.
As a talented surgeon specializing in the beauty of the face he is actively sought after for his skill. He is also a respected member of the medical community who is known for his compassion towards and the care of his patients.
Dr. Schwartz strongly believes in helping people look their best. To learn more about the Kybella procedure call 561-517-8671 or click here.
Contact:
Palm Beach Face
1515 North Flagler Dr, #600
West Palm Beach, FL 33401
561-517-8671
http://www.palmbeachface.com/