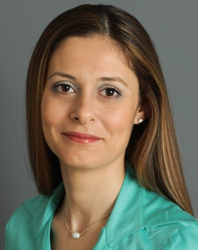 Dallas, TX (PRWEB) July 29, 2016
Pursuant, a full-service fundraising agency serving nonprofit organizations, welcomes Dr. Rana Salman as senior vice president, client solutions. Salman brings extensive research and client solution expertise from the for-profit industry that will equip her in creating innovative solutions for Pursuant's clients.
Salman will partner with clients to help drive their initiatives and collaboratively identify solutions that will solve their organizational and fundraising challenges. She will also conduct extensive research to deepen Pursuant's knowledge of its clients' challenges and increase its effectiveness in serving them with customized solutions.
"I am excited to work for a company whose core purpose is to serve and inspire the nonprofit community to change the world through great causes. I immigrated to the US when I was 12 years old, and I've witnessed the generosity of nonprofits to help me pursue my dreams and complete my education," said Salman. "This made a big impact in my life, and it eventually led me to Pursuant, where I am thrilled to have the opportunity to serve the social sector that has meant so much to me. It's a privilege to be able to contribute to Pursuant's thought leadership in the space and to work in partnership with current and future clients to tackle the biggest challenges they face."
Prior to joining Pursuant, Salman was the vice president of business development for Chasse Consulting. Her role included selling strategic complex solutions to Fortune 500 accounts to help enable their salesforce. Salman managed global accounts, sold a range of services and products to solve customers' problems, and helped drive revenue. She is passionate about researching and partnering with clients to create customized solutions that will drive their initiatives and solve their business problems.
"Rana's expertise in the for-profit space and extensive research experience will provide our clients with a new trusted partner in their journey," said Pursuant CEO Trent Ricker. "We see Rana becoming an advisor to social sector organizations in the same way that she was with Fortune 500 companies prior to joining Pursuant. We are very excited to have her join our team."
Dr. Salman completed her PhD in organization and management from Capella University. Her dissertation, "The relationship between the type of endorser and patients' attitudes and behaviors in direct to consumer advertisement," was published in the Journal of International Business Management & Research. Prior to that, she completed an MBA in marketing and brand management and worked at TMF Health Quality Institute, a nonprofit dedicated to improving the quality of health care. Prior to TMF, she worked at Pratt Regional Medical Center, a nonprofit entity, serving in a marketing role.
Salman serves as board president for TMF Foundation, a nonprofit that empowers individuals and their families to live a quality life by providing them with education and tools.
Salman will be based out of Austin, Texas where she lives with her husband and her two sons.
The Pursuant Group (http://www.pursuant.com), based in Dallas, Texas, is a technology-driven, comprehensive fundraising consultancy serving the world's leading nonprofit organizations across the entire donor pyramid. Founded in 2001, Pursuant partners with health and human service organizations, educational institutions, athletic programs, hospitals, faith-based organizations, and churches to impact lives through intelligent data, proven strategies, and award-winning creative to grow and sustain revenue. For more information, visit http://www.pursuant.com