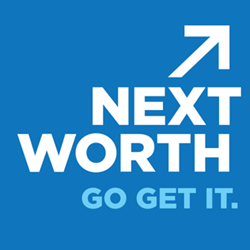 BILLERICA, MA (PRWEB) August 02, 2016
NextWorth Solutions, the consumer electronics trade-in leader, has named Ron Cuthbertson as President of Global Operations and Kimberly Henning as Vice President of Business Development and Marketing. With the additions of Cuthbertson and Henning to its executive team, NextWorth continues to build on the company's strong growth plans for 2016 and beyond.
Stepping into his role at NextWorth, Ron Cuthbertson will advance the company's global strategy, business development and operations. He brings to the team vast experience spanning three decades in the Retail, Carrier and CPG industries, including senior executive roles at The Source, Best Buy, Future Shop, and Circuit City. Most recently, Cuthbertson consulted both independently and as a practice EVP at Alexander Proudfoot, serving North American Retail and CPG.
Kimberly Henning will focus on driving revenue growth by leading business development, marketing and customer experience for both NextWorth's B2B2C and D2C businesses. Henning joins NextWorth with over 19 years of experience in strategic and creative business development, marketing and partnerships with OEMs, Retailers, and eTailers. She has held executive level positions within start-ups, privately held and publicly traded internet and technology companies, including AOL and Gazelle.
"As our industry continues to grow and evolve, Ron and Kimberly bring to NextWorth the brand of leadership that will take us to the next level," said David Chen, founder and CEO at NextWorth. "Their combined industry experience with major consumer-focused companies will further elevate NextWorth as we continue to grow and improve not only the way Retailers, OEMs, and Carriers think about growing revenues while acquiring and retaining customers, but also how consumers fundamentally buy, own, and dispose of their electronics."
NextWorth is a true multi-category trade-in service provider across a range of consumer electronics types including smartphones, smartwatches & wearables, tablets, portable audio, iPods, action cameras, video games, and laptops. As a leading company for consumer electronic trade-ins and recommerce, NextWorth powers online and in-store revenue creation programs for its partners that help acquire, retain, and deliver value to customers by providing an exceptional platform and service. NextWorth.com directly helps consumers get the most value out of their electronics to mitigate e-waste, while also ensuring devices are responsibly recycled.
To learn more about NextWorth or get a trade-in quote, visit http://www.NextWorth.com. To learn more about becoming a partner with NextWorth Solutions, visit http://www.NextWorthSolutions.com.
About NextWorth:
Based in the Greater Boston Area, NextWorth Solutions has defined, run and optimized multi-category consumer electronics trade-in programs for major retailers, e-tailers, OEMs, and Carriers nationwide since 2006. The NextWorth Solutions team has more than 100 years of combined experience in the CE trade-in industry, and its unique combination of expertise, team, and platform enables it to provide unparalleled trade-in support and experience to its partners, driving their key business objectives. Through the delivery of turnkey in-store and online trade-in platforms, NextWorth Solutions is fundamentally changing the way people buy, own, and disown consumer electronics.