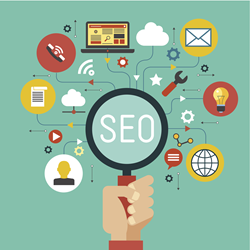 Washington, D.C. (PRWEB) August 03, 2016
PR News' webinar on August 23 will explore the latest tactics and tools organizations need to develop a healthy search engine optimization strategy and secure the highly coveted first result on Google.
To register online, visit http://www.prnewsonline.com/webinars/seo-strategies-that-will-help-your-messages.
SEO experts from Square, Cisco and CareerBuilder.com will share case studies and tips on how to attract a larger and more diverse customer base, increase brand awareness and produce better content.
Attendees will learn how to:

Research relevant keywords and phrases to increase brand exposure
Create meta descriptions and tags to enhance content's search ranking
Implement an SEO strategy for all communications efforts
Understand Google's latest SEO ranking factors and how they will affect content
Develop in-depth and timely content that makes user experience a priority
Determine the difference between on-page and off-page factors and their impact on SEO
Analyze a site and determine whether it's optimized for search
Use SEO tactics to inform the production of websites, social media posts, blog posts and more
This highly interactive webinar will allow for real-time Q&A's to ensure specific questions are answered. To register for PR News' SEO webinar on August 23, visit: http://www.prnewsonline.com/webinars/seo-strategies-that-will-help-your-messages
Webinar attendees receive full access to speaker presentations along with a certificate of completion. Webinar tuition is based on location, not number of participants, so each registration site can have multiple participants for one low price. If you have further questions, contact Jessica Placencia at jplacencia(at)accessintel(dot)com.
The PR News Group at Access Intelligence, LLC is a go-to source that serves the communications and marketing community at corporations, agencies and nonprofits. With the launch of its weekly newsletter over 70 years ago, PR News has remained dedicated to supporting the growth of communicators all while keeping them abreast of the latest news affecting the industry. For more information, please visit http://www.prnewsonline.com.