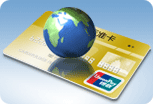 Sausalito, California (PRWEB) August 02, 2016
Ascert has released a new version of its VersaTest Driver for China UnionPay (CUP) to support the latest mandates for the protocol. The driver supports both functional and performance testing and is available for standalone use with VersaTest Simulator, or with VersaTest Automator, for more complex, integrated testing environments.
"We've had a large number of new subscribers to the new version of the Union Pay Host Driver over the last several months," said Mike Wainwright, Business Development Director in Ascert's EMEA operation. "Its continued growth worldwide with an emphasis in Southeast Asia has been a driving demand factor for testing."
Union Pay continues it exponential growth in 2016 with over 58 million cards issued in 40 countries outside of mainland China. The advent of Apple Pay and Samsung Pay utilizing UnionPay's QuickPass technology in China has enabled the company to recapture market share and has contributed to the increased popularity of the brand. The new UnionPay Driver from Ascert has been included in the rapidly expanding VersaTest library of drivers for use on-premise and in the Ascertified cloud based testing service. The new driver assists merchants and service providers to test transactions in preparation for certification.
To find out more about the VersaTest China UnionPay Simulator, visit http://www.ascert.com or contact one of the Ascert offices.
About Ascert:
Ascert is recognized as a leading provider of premier testing software solutions. Ascert was founded in 1992 to provide automated software testing solutions that help companies measure the performance, reliability and scalability of their mission-critical back-end servers and applications. With over 100 clients worldwide, Ascert's products and services are used at some of the world's most successful companies.
Off-the-shelf simulators include solutions for EFT testing, POS testing, stress testing, ATM testing, Fraud testing, IFX testing, EMV/chip card testing, ISO8583 testing and 3270 & 6530 terminal testing. Ascert's custom simulators have been used for testing air traffic control systems and biometric payment systems. Ascert delivers flexible solutions that are either customer site installed or accessed via Ascert's Remote Testing Services. Ascert's products assist testing professionals across industry segments to better manage their testing processes and environments through an end-to-end tool set.
For inquiries in the America's and Asia-Pacific:
Richard B. Greene
Ascert, LLC
759 Bridgeway
Sausalito, CA 94965, USA
Telephone: 1-415-339-8500
Toll Free:1-877-ASCERT-IT
Fax: 1-415-339-8501
E-mail: info(at)ascert(dot)com
http://www.ascert.com
For inquiries in Europe, Middle East, and Africa:
Mike Wainwright
Ascert Limited
3rd Floor Signet House
49 - 51 Farringdon Road
London EC1M 3JP England
Telephone: +44 (20) 7488 3470
Fax: +44 (20) 7488 3477
E-mail: ukinfo(at)ascert(dot)com
http://www.ascert.com