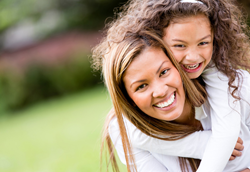 (PRWEB) August 01, 2016
ADDISON, TEXAS (August 1, 2016) – This August marks a recruiting initiative like no other when Texas-based anti-aging company Nerium International takes its exciting business opportunity on the road to Latino audiences. The summer kickoff begins with weekly events in Denver from Aug. 3-6, continuing in Orlando on Aug.10-13, Houston, Miami and La Mirada from Aug. 17-20 and Tucson from Aug. 24-27, all leading up to the annual Get Real Dallas 2016 global conference that runs from September 8-10 at the American Airlines Center in Dallas, Texas, held in one of the largest U.S. Latino communities.
This multi-city U.S. tour provides prime opportunities for prospective and current Nerium Brand Partners to see established entrepreneurs share their Nerium direct sales experience, gather with fellow team members, learn about the excitement and freedom of entrepreneurship, hear success stories and how to grow businesses, while socializing among Latino friends and family.
"Nerium is reigniting its Latino market recruiting initiative and there is no better time than now to join the movement – we've got some great things in store and we're just getting started," said Nerium's Chief Field Officer and Gold International Marketing Director Mark Smith.
"We are pleased to announce our recruiting initiative across the U.S., bringing together the Latino community of Nerium Brand Partners and introducing new prospects, friends and neighbors to our unique business opportunity," said Founder and CEO Jeff Olson. Nerium's home-based business can change lives for the better and the Latino community in the U.S. is one of the strongest cultural groups with a desire for independence and financial freedom. The Nerium business opportunity can potentially provide a new way of life and economic security.
Nerium values are very well aligned with the Latino values of family, collaboration, positive attitude, relationships and a strong work ethic, and Nerium is positioned to support each Brand Partner in starting an independent business and empowering them to succeed. Young mothers especially love the Nerium skincare business opportunity as it offers flexibility to make their own hours and work from home while raising young children. Latino men welcome the unique Nerium entrepreneurship opportunity knowing there is full support to expand their businesses internationally, within their native country, while managing it from the U.S.
California, Texas and Florida are states with the highest Hispanic populations, these three states account for more than half (55 percent) of the U.S. Hispanic population*, and Nerium has built a strong presence in these states as it continues to expand nationwide in urban markets.
For more information about Nerium, visit http://www.nerium.com.
For complete U.S. tour information with locations, dates and times, see our blog post: http://neriumblog.net/building-business/join-us-neriumlatino-tour/
*Research published by the Pew Research Center.
###
About Nerium International
Based in Addison, TX, Nerium International is a global relationship marketing company with Age-Defying products created in cutting-edge research and science. Founded in 2011, Nerium has shattered industry records for sales while developing a strong customer base in North America, Latin America and Asia-Pacific markets. This unprecedented success has allowed Nerium to generate $1 billion in cumulative sales after just four years. Nerium was recognized for its historic growth by ranking No.1 on the 2015 Inc. 500 List of fastest-growing private U.S. companies in consumer products and services and No. 12 in overall, as well as No. 38 on the 2016 Direct Selling News' Global 100 List. Led by an executive team with vast domestic and international experience, Nerium is committed to distributing an excellent product line based in real science and providing its Brand Partners with a life-changing and outstanding business opportunity through relationship marketing. For more information, please visit: http://www.nerium.com