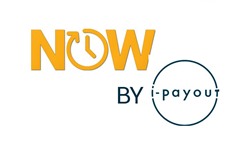 As more and more people are relying on their mobile device, the creation of an app that can be used anywhere, and at anytime, was a natural progression.
(PRWEB) July 30, 2016
i-payout, the global leader in agile enterprise payment solutions, announces the release of its first mobile app, NOW by I-Payout. With 27% of global business transactions being completed via mobile device, the company decided it was the right time to extend its global reach by enabling its partners to manage various account activities via the app, available for both iOS and Android-enabled phones.
NOW, being touted by the company as an extension of its comprehensive web platform, allows on-the-go access to account balance, recent activity, as well as other account management tools. A second planned phase will bring the full functionality of the web-based system to the app, creating a truly intuitive user experience.
Building on the success of its web-based platform and acknowledging increased customer desire for an on-the-go account management solution, Eddie Gonzalez, CEO of i-Payout, believes that the release of NOW is the perfect move for the company, stating, "the trend toward increased mobile usage is obvious. As more and more people are relying on their mobile device, the creation of an app that can be used anywhere, and at anytime, was a natural progression."
Since 2007, i-payout has provided industry leading fintech services across many industries. Their platform, used globally, is highly customizable based upon customer needs. The app addresses the need for many of its users to have continuous access to real-time information concerning their businesses. Gonzalez feels that this will help add value to its existing relationships, stating, "We are very proud and excited about the smart technology that makes a product like this possible, and also for the fact that we are now able to offer to our loyal clients and their participants another service that we trust will enhance the user experience globally."
NOW, for both iOS and Android-enabled devices is available via the App Store and the Google Play store. For more information on the app, visit https://i-payout.com/now/
About i-Payout
As the global leader in agile enterprise payment solutions, i-payout provides industry compliant turn-key, cost effective, multi-currency solutions for companies. i-payout fuels global commerce, connecting businesses to workforces worldwide. i-payout's integrated payment platform is highly customizable and maintains the largest network of global partners within the payments industry, making it possible for organizations and their participants to make and receive payments anywhere in the world, via multiple options, at any time, with ease and convenience. For more information, visit i-payout.com