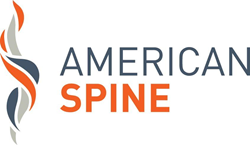 Frederick, Maryland (PRWEB) August 01, 2016
In the United States, millions of Americans are affected by chronic pain issues. These pain issues heavily impact national rates of morbidity, mortality, and disability, with an ever-increasing prevalence. Chronic pain not takes its toll on people's lives but also on the economy with an estimated annual economic cost of at least $550 - $650 billion in health care costs as well as the cost of lost productivity attributed to chronic pain. Musculoskeletal disorders, especially those with chronic pain components, bring about even more of a significant direct cost burden on health care systems and have even greater indirect losses of productivity. Occupational back pain is the most common and most costly musculoskeletal disorder in the workplace.
American Spine is pleased to now offer intravenous infusions of anesthetics and analgesics to patients with intractable pain issues such as Reflex Sympathetic Dystrophy (RSD), Complex Regional Pain Syndrome (CRPS), Migraine headaches, Fibromyalgia, and other pain syndromes.
Intravenous infusions of particular pharmacologic agents have been known to provide substantial pain relief in patients with various chronic painful conditions. Some of these infusions are more ideal, and although not necessarily the first therapeutic choice, have been widely used since the 1960's and extensively studied. IV infusions are some of the more aggressive and definitive treatments available in the outpatient pain and headache clinic setting, such as American Spine.
American Spine now offers these infusions in our specialized setting, a comfortable room with a full nursing staff trained in IV therapy to start and monitor the IV and pulse oximetry. The infusion itself is done comfortably over the course of a few hours. The response to IV infusion varies. Most patients require several treatments; the amount required depends on the medication and protocol being used. Some people usually begin to feel the positive effects of the infusion immediately, but most will not feel the true benefit until several treatments have been administered.
American Spine has added IV Infusions to its lengthy list of treatments available because of the fast relief that can be found through a blend of medications designed to treat pain and inflammation simultaneously. It is also time and cost effective. IV infusion treatments have been shown to remain effective for as long as one month after the treatment. Not experiencing pain for that long is a dream come true for chronic pain sufferers.
Intravenous infusion therapy is an exciting option for treating a variety of different pain syndromes. By infusing special medications intravenously through the body, American Spine's doctors can effectively decrease and manage pain at its source. If you are interested in learning more about whether you are a candidate for intravenous infusion therapy, call and make an appointment for a consultation with one of our pain management specialists today.
The American Spine multidisciplinary team now specializes in treating all musculoskeletal ailments. Our providers focus not just on treating pain, but diagnosing and eliminating the root cause of that pain. Our team of medical experts create a personalized approach to provide state of the art, minimally invasive endoscopic and multi-modal sports medicine and spinal care.
All American Spine physicians are currently accepting referrals and new patients for both pain management and surgery patients. To schedule an appointment at any of our offices, call #240.629.3939 or visit our website at http://www.americanspinemd.com for more information.