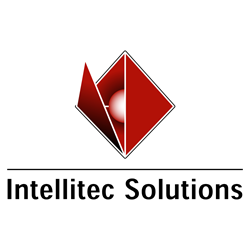 Wilmington, DE (PRWEB) July 29, 2016
Intellitec Solutions, a leading Microsoft Dynamics GP and Dynamics SL consulting firm based in Wilmington, DE, today announced a strategic partnership with Fastpath, Inc., a leading provider of risk analysis software, in which Intellitec Solutions will resell Fastpath tools for Microsoft Dynamics software. The agreement will be a significant boost for Intellitecs clients in need of solutions that help them take control of their security, compliance and risk management initiatives.
Fastpath has developed a comprehensive suite of software tools that streamline security and audit compliance for Microsoft Dynamics users and administrators. Their solutions simplify compliance and improve security with tools to manage segregation of duties, track database changes and integrate Dynamics security with Active Directory for better user and password management.
Intellitec Solutions decision to go with Fastpath was based on a number of factors. Fastpath provides a well-rounded package, with pre-configured audit solutions with integrations designed. It gives the flexibility of being able to work with multiple ERP packages, and has a high satisfaction rating from clients. Fastpath's solid reputation in the Microsoft Dynamics channel was also a key consideration.
"We are very excited to offer the Fastpath suite to our clients," said Rick Sommer, President of Intelllitec Solutions. "Their knowledge across multiple industries within both publically traded and privately-held companies, as well as their ability to support and troubleshoot client needs make it the perfect offering for our customers."
About Intellitec Solutions
Intellitec Solutions is a leading ERP and CRM provider strategically located along the influential business corridor between Washington and Philadelphia. Specializing in Dynamics GP, Dynamics SL, Microsoft CRM and Intacct, they have conducted thousands of engagements helping companies in diverse industries choose and implement software solutions to improve financial or customer relationship management. Using a proven system designed to maximize efficiency and business insight, Intellitec Solutions team of seasoned professionals provides value-added expertise to their clients. For more information or to schedule a demo, please visit http://www.intellitecsolutions.com or call 866-504-4357
About Fastpath
At Fastpath, our mission is to deliver software solutions that seamlessly empower our clients to take control of their security, compliance and risk management initiatives.
If you are spending countless hours preparing for your audits, struggling to comply with legislative requirements like Sarbanes Oxley (SOX) or just need help reviewing who has access to what within your ERP, Fastpath can help.
Fastpath's suite of tools help with risk analysis, access certification, role management, compliant user provisioning, emergency access management, and Continuous monitoring. Learn more at http://www.gofastpath.com
# # #
All company and product names mentioned herein are trademarks of their respective owners.