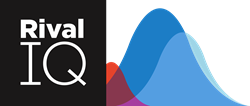 SEATTLE, WA (PRWEB) August 02, 2016
Rival IQ, a leader in social marketing analytics, and Up&Up, a leading marketing agency for higher education, today announced the results of the first ever study of the effectiveness of social media across leading universities in the United States. The study of 338 colleges and universities revealed key insights in who is driving the most engagement with social media--including Twitter, Facebook and Instagram--and showed which universities are winning at engaging their audiences via social.
Rival IQ used their software to analyze social media posts from 338 institutions of higher education, looking at university-level account posts from June 2015 through May 2016. Up&Up then leveraged their expertise in the field of marketing for higher ed to rank effectiveness, provide deep analysis and highlight best practices.
"Using Rival IQ's powerful and easy cloud solution, we were able to measure and analyze success across hundreds of social media accounts across multiple platforms," said Adam Landrum, chief executive officer, Up&Up."When it comes to social engagement, especially on Instagram and Twitter, higher education outperforms the benchmark set by non-education social media accounts with similar audiences. Now we've got the data to reveal which strategies drive the most engagement."
The top 5 overall colleges and universities for social media engagement are:
1. Northern Arizona University
2. Clemson University
3. U.S. Naval Academy
4. University of Dayton
5. Saint Joseph's University
The complete list of 338 colleges and universities is available in the full report. Also included in the report are "mini case studies" that detail specific best practices culled from the top-performing institutions across Twitter, Facebook and Instagram. Clemson University, for example, is highlighted for the way it uses photography of its photogenic campus to promote an emotional connection with would-be students and alumni alike.
"At Clemson we love using our social channels to celebrate the people, the stories and the rich culture of learning that makes Clemson so unique," said Robbie Fitzwater, director of content strategy, Clemson University. "To be recognized for having one of the most engaged social communities is a real honor."
Rival IQ delivers digital marketing analytics with a competitive and comparative context. Their goal is to equip marketers with a toolkit so they can uncover new opportunities, identify trends, and track results across all major social channels and the web. The insights in our reports help marketers set tangible benchmarks, make data-driven marketing decisions, improve results and better understand competitors.
Institutions of higher education looking to check their own ranking may download the whitepaper at https://www.rivaliq.com/l/higher-ed-engagement.
Contact:
John Gallagher
Rival IQ
media(at)rivaliq(dot)com
About Rival IQ
Rival IQ helps digital marketers make more informed content decisions, better understand their audiences and improve their social media engagement using Rival IQ's clear analytics and competitive intelligence insights. For more information, visit http://www.rivaliq.com, call +1.206.395.8572, or follow us on Twitter, LinkedIn and Facebook.