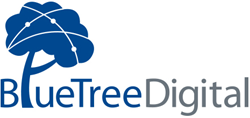 "It's a lovely town that's attracted visitors from the DC area and beyond for years. We want to help younger visitors discover Middleburg for themselves."
Middleburg, VA (PRWEB) July 31, 2016
BlueTreeDigital is pleased to offer digital marketing services to its new client, the Town of Middleburg, Virginia. The marketing agency, based in Reston, will partner with Middleburg to renovate its website and build its social media presence as part of the historic town's effort to attract new visitors.
Founded in 1787 by a Revolutionary War officer, Middleburg got its name thanks to the town's location midway between Alexandria and Winchester on the Ashby Gap trading route (now Route 50). The town lies at the heart of Loudoun County's world-famous winery and fox hunting country. Middleburg is also home to the Salamander Resort, a luxury destination famed for its spa and its equestrian program.
BlueTreeDigital is looking forward to working with the Town and its stakeholders to develop a new website that meets the town's needs and aligns with its unique brand, while at the same appealing to a newer audience. The agency will also help the city with their social media marketing. "We're excited to work on behalf of Middleburg," says Nicole Skuba of BlueTreeDigital. "It's a lovely town that's attracted visitors from the Washington, DC area and beyond for years. We want to help younger visitors discover Middleburg for themselves."
Historical buildings and landmarks, galleries, boutiques, wineries, world-class dining, and beautiful countryside make Middleburg a unique destination. BlueTreeDigital has offered its marketing expertise to the Loudoun County wine region in the past. Nicole Skuba led two workshops at the 2015 Wine Tourism Conference held at the Lansdowne Resort in Loudoun County.
Through their digital marketing expertise, BlueTreeDigital plans to help Middleburg meet the needs of the tourism industry, the Town's business community, area residents, and the local government, while keeping in line with Middleburg's unique character. Nicole Skuba notes, "We want to help Middleburg with their 21st-century digital marketing efforts while staying true to their 18th-century feel."
# # #
BlueTreeDigital is a full-service marketing agency based in Northern Virginia specializing in creative marketing solutions for small and medium-sized businesses. They can overhaul websites, build relationships with email, acquire new customers with SEO, quickly reach the masses with targeted advertising, and keep the conversation going with social media. For more information on BlueTreeDigital, visit http://www.bluetreedigital.com or follow them on Facebook and Twitter.