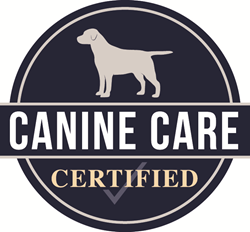 For professional breeders, there should be no more important business practice than ensuring the health and well-being of their dogs," said Dr. Candace Croney, director of Purdue's Center for Animal Welfare Science.
LAS VEGAS, NV (PRWEB) August 02, 2016
Recognized animal health and well-being experts and animal scientists from academia, along with leaders representing the pet industry, veterinary medicine and animal welfare organizations, today joined together to introduce a new national certification program for the care of dogs and puppies by professional breeders. Canine Care Certified, a national, voluntary program that sets rigorous standards for professional breeders, was developed after three years of research at Purdue University's Center for Animal Welfare Science and was peer-reviewed by animal scientists and canine welfare experts from major academic institutions.
"This is a program with expansive reach, deep substance, and pilot testing to ensure it works. For professional breeders, there should be no more important business practice than ensuring the health and well-being of their dogs," said Dr. Candace Croney, director of Purdue's Center for Animal Welfare Science. "We took a hard, thorough look at public expectations, the relationship of breeders with their dogs and what those mean for dogs' long-term physical and behavioral health. Then, we framed that relationship in the context of a comprehensive and truly unprecedented program that can be continuously improved and strengthened. The fact that participation is voluntary indicates the level to which participating breeders are committed to doing right by their dogs and the public."
The certification program standards address five pillars of care, which include physical health; environment; behavioral health; breeding life and retirement; and caretaker expectations.
While a number of other canine welfare programs address basic physical needs and genetic health, Canine Care Certified goes above and beyond those programs by also providing detailed standards in critically important areas of animal behavior, including socialization. Further, the certification program also addresses challenging issues of professional breeding, including breeding ages, litter limits, and transparency. Unlike most programs that exist today, the standards are based on current scientific research by Purdue University and will incorporate ongoing and new canine welfare research findings.
No other program sets standards that are as rigorous or as comprehensive as those provided by Canine Care Certified. Regulatory programs often provide a "one-size-fits-all" minimum level of standards as required by law, none of which fully address areas such as behavior or socialization. Other voluntary programs do not have substantive measurement and evaluation provisions. In addition, the Canine Care Certified program is available to any breeder, regardless of size, that commits to meeting the standards, potentially expanding the scope of the program beyond just licensed breeders. United States Department of Agriculture (USDA) licensing only applies to breeders with a certain number of dogs.
Research conducted by the Center for Animal Welfare Science at Purdue University acknowledges consumer concern about breeding practices and the need for transparency in breeder operations.
The certification program has been pilot tested with 16 professional breeders since early 2015. The confidential research project provided additional learnings for the standards development process. There are more than 1,500 USDA-licensed breeders in the United States.
To request certification, breeders complete a pre-certification application and, upon approval, undergo an audit by an independent auditing firm. Breeders who meet the criteria for certification and successfully pass the third-party audit will be designated as Canine Care Certified. While a full team of auditors still must be trained in the specific program standards, the goal is to audit breeders no less than bi-annually.
The Canine Care Certified professional breeder program will have a corresponding consumer-facing campaign to reinforce the need for breeder certification. The consumer campaign will launch at a later date as initial certified breeder participants have animals available for sale that are raised under the new standards.
The campaign will raise awareness that dogs and puppies from certified breeders have been raised in a manner that focuses on care of the animals' physical, psychological and behavioral needs. While the animals will still display "typical" puppy and dog behaviors (potty training needs, chewing, etc.), the unique standards for behavior and socialization of puppies and dogs raised by a Canine Care Certified breeder should ease the animals' adjustment to home and family life.
It is anticipated that the voluntary nature of the Canine Care Certified program, combined with consumer demand for dogs raised in this manner, will lead to high motivation for participation and compliance by breeders. The Canine Care Certified designation will only be available for use by breeders and by retail locations that sell dogs from certified breeders.
The Canine Care Certified program is administered by the Center for Canine Welfare, a newly established non-profit organization. The program is supported by major pet and breeder organizations, including The World Pet Association, the Pet Industry Joint Advisory Council and Pet Food Institute; however, these organizations had no direct or indirect involvement in research or standards development. Ongoing program operational costs will be addressed by funders and by certification fees from breeders.
Breeders that wish to learn more about the program, or those seeking to request certification of a professional breeder business, can visit CanineCareCertified.org to register.