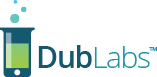 Boston, Mass. (PRWEB) August 01, 2016
WHAT:
In today's competitive higher education landscape, universities and colleges across the country struggle with how to connect with and engage students. As mobile devices are woven into the fabric of student life, Chris Hopkinson, vice president of strategy and business development at DubLabs, LLC and Raymond Lefebvre, vice president of information technology and CIO at Bridgewater State University, will address how mobile strategy is optimizing students needs as well as share key insights about how its partnership with DubLabs is providing an authentically mobile, unified solution that helps to drive student engagement, retention and increase performance.
WHEN & WHERE:
23rd Annual Campus Technology 2016 Conference
Date/Time: August 3, 2016; 2:45 - 3:30 p.m.
Session: CIO4 Bridgewater State University: Winning Students' Hearts in the Mobile World
Location: Hynes Convention Center, Boston, Mass.
Agenda: Campus 2016 Technology Conference Agenda
WHO:
Chris Hopkinson is the vice president of strategy and business development at DubLabs, LLC., a leading turnkey mobile application solution provider for higher education institutions. With nearly 20 years of experience in emerging technology companies, Hopkinson is an expert in business development, strategic planning as well as developing partnerships and finding channels to sell breakthrough products in unfamiliar markets. Prior to DubLabs, Hopkinson founded TaxScan Technologies, a software prototype that uses optical character recognition to read and recognize scanned tax forms and extract necessary tax data directly into professional tax preparation software. Chris received his bachelor's degree in journalism from the University of Maryland College Park and was also selected for the University of Maryland Robert H. Smith Fellowship program. He currently lives in Annapolis, Maryland where he is developing a non-profit organization to raise scholarship funds for students in need.
About DubLabs, LLC.
Founded in 2008, DubLabs is exclusively devoted to helping schools unify student mobility to improve student engagement, performance and retention. The DubLabs Unified Mobility Platform is a cost-effective, turnkey mobile app solution that meets the needs of students and schools through native integration, push notifications and a thoughtfully designed user interface aimed at keeping students organized, on-track, engaged and connected. Since 2012, DubLabs has partnered with more than 150 schools around the world to provide an authentically mobile experience that supports student success. For additional information on DubLabs, LLC., please visit http://www.dublabs.com and follow on Twitter @dublabs.
# # #