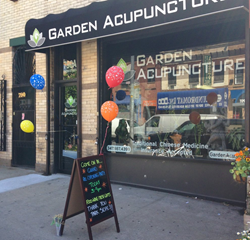 Garden Acupuncture can now provide treatments for this constipation 7 days a week, with individualized attention and care.
Brooklyn, New York (PRWEB) July 31, 2016
Not only is constipation uncomfortable to deal with physically, it can also be uncomfortable to talk about. Garden Acupuncture has providers that are very understanding and discreet, making way for relief from constipation and its related symptoms. They also can now provide treatments for constipation 7 days a week, with individualized attention and care. Using acupuncture, herbs, nutritional counseling and lifestyle recommendations, underlying patterns are treated directly in addition to giving acute symptoms relief.
It is never too late to experience the benefits of acupuncture and its ability to establish well being and health. Garden Acupuncture welcomes everyone to a unique healing option and are here to help guide any health concerns. If you are ready to start your journey to better health don't hesitate and book today.
Garden Acupuncture is a family-run, small business in the heart of Park Slope. They pride themselves on individualized, affordable treatments and are committed to offering the best holistic care to the local community. They also accept insurance.
790A Union St. (between 6/7th Ave)
GardenAcu.com
347.987.4399
Specializing in fertility medicine, weight loss, allergies, pediatrics, pelvic pain, fibromyalgia, stress, anxiety, sleep conditions, pain, and dermatology using acupuncture, Chinese herbal therapy and nutritional counseling.