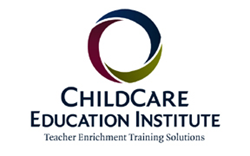 Duluth, GA (PRWEB) August 01, 2016
Critical thinking is a skill that young minds will undeniably need and utilize well beyond their school years. Critical thinking skills are essential for good decision making and long-term academic and professional success. Childcare experts agree that in order to keep up with the constant changing technology advances, students will need to obtain, understand, and analyze information on a much more efficient scale. As educators, it's your job to promote critical thinking to the best of your ability. However, keep in mind that it will take years for children to develop into true "critical thinkers."
In simple terms, critical thinking is the brain's way of solving complicated problems and deciding whether or not something is true or feasible. More specifically, critical thinking skills enable humans to draw logical connections between ideas, to construct and evaluate arguments, to detect inconsistencies and mistaken reasoning, to solve problems analytically, and to develop and reflect on one's personal beliefs and values. Prior knowledge and experiences play important roles in critical thinking, but knowing is only half the battle. Critical thinking is far more than the ability to recall and apply information: it is about making inferences and predictions, drawing conclusions and judgments, finding solutions to new, complex problems, and seeking relevant sources of information and guidance.
In the early childhood environment, the use of open-ended or ambiguous objectives like explore, play, or experience can promote a wide array of learning, as long as the teacher recognizes that individual children will express varying interests and skills during unstructured activity. For teachers, the challenge is to design an environment in which all children can progress and improve regardless of individual skills and interests. With that being said, an ambiguous objective (such as explore, play, experience, etc.) might require more work, planning, and guidance on the teacher's part, but it also promotes critical thinking, and is a developmentally appropriate approach in the early childhood environment.
Early science and math activities promote critical thinking, including activities requiring observations, determining cause-and-effect, sorting, logic, and compare-contrast. Furthermore, many literary-based activities promote critical thinking, as well, such as learning to differentiate facts from opinions, identifying true-false statements, and a host of story and writing activities. Regardless of the subject, it is always helpful to ask open-ended questions, which require more than a yes or no answer. Encourage children to use their language and express their ideas, and critical thinking skills will follow.