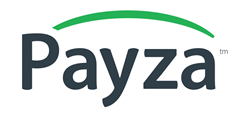 Indian businesses, freelancers and personal users can now hold rupees in their Payza accounts to shop online, pay bills, and send money to family and friends in India.
LONDON, UK, and MUMBAI, INDIA (PRWEB) August 02, 2016
Payza, a leading global payment platform, announced today that is has partnered with New RAMPgreen Technologies (NRGT) of India to bring convenient local online payments to Payza India users. In addition to sending and receiving international payments in virtually any currency, Payza India members can now transact in Indian rupees, their local currency, directly with their Payza accounts.
"We're excited to be working with NRGT to deliver even more convenience to our Indian members," said Firoz Patel, Payza's global executive vice president. "The key to successfully entering a new market is to collaborate with a domestic partner that can make a convenient and affordable service more relevant to the daily lives of users in a specific region. When we first launched Payza in India, we focused on the initial stage of bringing the world of international payments to Indian freelancers. Our second stage of development is to bolster the local economy by giving the average Indian resident an easy way to spend the money they've earned. But we needed the right partner that understood the challenges, preferences and needs of the market. And we've found that with New RAMPgreen Technologies. Indian businesses, freelancers and personal users can now hold rupees in their Payza accounts to shop online, pay bills, and send money to family and friends in India. With NRGT we are able to offer Indians a way to get on with their daily lives without wasting added time and money on the extra hoops they have been used to jumping through to access their money in Indian online."
Payza, through its online secure payment platform, allows consumers to instantly send funds, receive funds, and make payments. Merchants and businesses can take advantage of features such as Mass Pay for corporate disbursements, Split Payments for e-commerce, Email Invoices and Instant Payment Notifications (IPNs).
"Payza has one of the largest merchant and consumer user bases in the world," said Sunil Soi, CEO of NRGT. "And India is one of the largest, if not the largest, group of IT, marketing and support freelancers. With Payza India, Indians will be able to benefit from the global versatility, support and security of the Payza global platform, while experiencing a payment service that understands what it is to be living and working in India. NRGT is thrilled to be involved in delivering a payment solution tailored to the needs of Indians, and honored to be Payza's 'boots on the ground' in India."
To learn more about local payment options and to sign up for a free Payza account, visit https://secure.payza.com/signup.
About Payza
Payza is a leading online payments technology platform used by licensed entities around the world. Payza's highly secure platform provides businesses and consumers with convenient and flexible solutions for sending and receiving payments worldwide. The company offers access to payment services in both traditional and emerging markets, as well as a host of tools and services including: fraud screening, dispute resolution, currency exchange, global payouts and disbursement services. With millions of members, Payza offers its services around the world in 21 currencies, and is proud to provide its merchants around the globe with a complete solution for accepting payments and managing their businesses. More information is available about Payza on its website, http://www.payza.com, Facebook, Twitter and the company's blog.
About New RAMPgreen Technologies
New RAMPgreen Technologies provides technology driven, high-quality, multi-channel knowledge based services and solutions that enables increased customer satisfaction, sales growth and enhanced customer loyalty. Our deployment of world class process infrastructure, technology and resources gives us the desirable cutting edge. We focus ourselves towards employing dedicated and highly skilled staff who uphold the willingness and utmost capability of providing the most efficient customizable support services to our clients. For more information, visit http://www.newrampgreen.com.